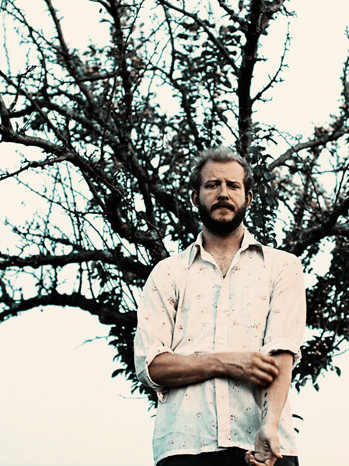 Fresh off their two Grammy wins, indie folk rockers Bon Iver have released the video for their upcoming single, "Towers."
The video marks a re-teaming of the Justin Vernon-led band and Nabil Elderkin, the director who helmed the video for their single "Holocene." That video was shot in Iceland, while "Towers," which features an old, heavily-bearded man venturing from the forest and into tumultuous sea, was shot mostly in preserved Native American land in Washington State. Quiet and then devastating, the video is a lush look at the destruction wrought by nature.
This year's indie-mainstream crossover, Bon Iver appeared on Saturday Night Live on February 4, and was then playfully mocked by Justin Timberlake on the February 19 episode of the show.
"Towers," which featured on their self-titled, best alternative album-winning record, will be released as a single on March 6 from Jagjaguwar records. Though the band also won the Grammy for Best New Artist, Bon Iver was actually their second album; they released For Emma, Forever Ago themselves in 2007, which was followed by Jagjaguwar's re-release of the record in 2008.
Vernon had harsh words for the Grammy producers days before the show after a planned performance fell through.
"We wanted to play our music, but were told that we couldn't play," the frontman told Billboard 10 days before the ceremony. "We had to do a collaboration with someone else." And though he was impressed by the artists with whom the producers suggested he collaborate, he did not appreciate the intrusion.
"But you know what? F---in' rock n' roll should not be decided by people that have that job," he said. "Rock n' roll should be the f---ing people with guitars around their backs."