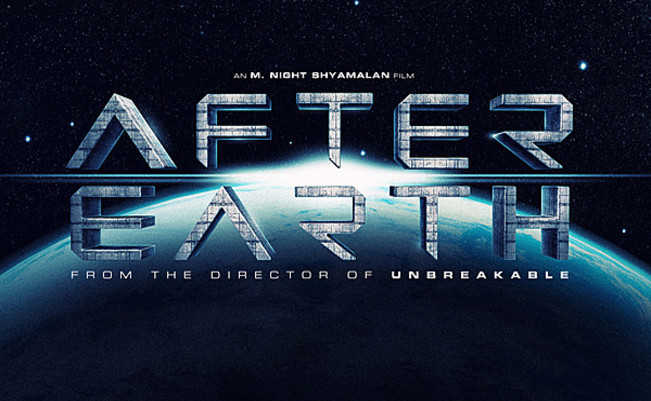 PRESS RELEASE (NEW YORK): The latest trailer for M. Night Shyamalan's sci-fi summer thriller is centered on a contentious onscreen father-son relationship brought to life by the real father-son acting team Jaden and Will Smith.
After Earth is set in the future when mankind inhabits a new planet, Nova Prime, which was established after a series of cataclysmic events forced the evacuation of Earth.
The older Smith plays General Cypher Raige, a stern leader within the ranks of the Rangers, a task force similar to the Navy Seals. A computerized voice-over in the beginning of the trailer informs us that Kitai Raige, Cypher's son, is denied entrance into the Rangers because he confuses "courage with recklessness," consequently disappointing his militaristic father.
Cypher and Raige head off into space for an ill-fated attempt at familial bonding that ends in their ship crash-landing on Earth. One thousand years after humanity's departure, the planet has transformed into a hostile environment filled with fierce creatures and with an erratic climate not conducive to habitation.
Father and son must work together to traverse the life-threatening landscape to retrieve an emergency homing beacon, which will allow them to call for help. But given that this is a Shyamalan production, the movie is assured to have a monumental twist that changes the initial trajectory of the two protagonists.
After Earth hits theaters on June 7.
AFTER EARTH MOVIE TRAILER:
AFTER EARTH MOVIE STILLS AND WALLPAPERS (CLICK ON IMAGE FOR FULL SIZE):