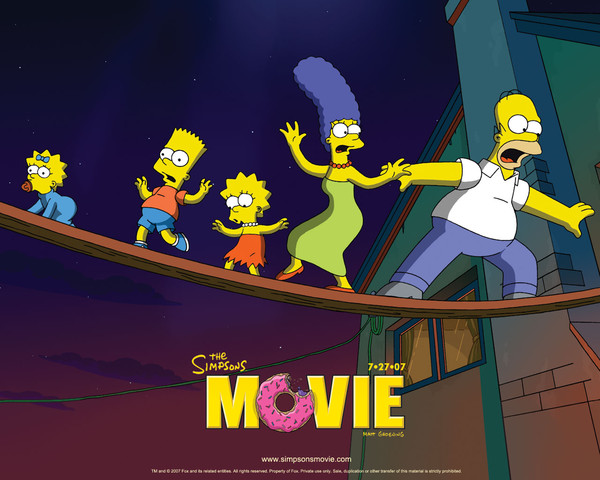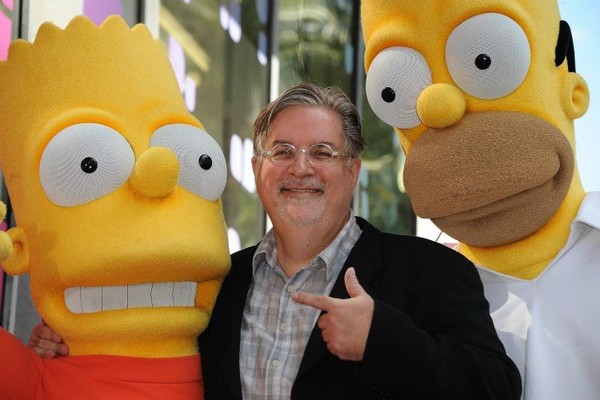 In Pic: Matt Groening
Simpsons series creator Matt Groening puts an end to all the rumors and speculations of a sequel to the 2007 movie. At UCLA's annual entertainment symposium which took place on saturday, he said "It took us four years [to make] and it killed us," The movie "stole animators from the show," and drained other resources. "Maybe another 10, 15 years" Producer-director David Silverman added.
Despite The Simpsons Movie (2007) earning around $500 Million at the Box Office, Groening is not yet ready for a sequel...
At the event, Groening discussed the origin of The Simpsons and why he believes it has lasted nearly 25 years on network TV.
"We were in the right place at the right time," he said of the show's launch on the then-fledgling Fox network in 1990. Fox was willing to take a chance and greenlight an animated series unlike anything else on TV. Groening added, when networks attempt to dabble in animation, "they always try to water it down and soften it up, and that doesn't work."
Groening said the show's longevity is due to the versatility of the core characters and the expansive universe its writers have created. "We've got 400 or 500 characters, and about 50 per episode," he said, and he's worked to make sure the show's offbeat sensibility is kept consistent in its licensing and marketing.
"Licensing, when it's well-done, is an extension of the show," Groening said, citing The Simpsons: Tapped Out app as an example of a successful brand extension and recognition.