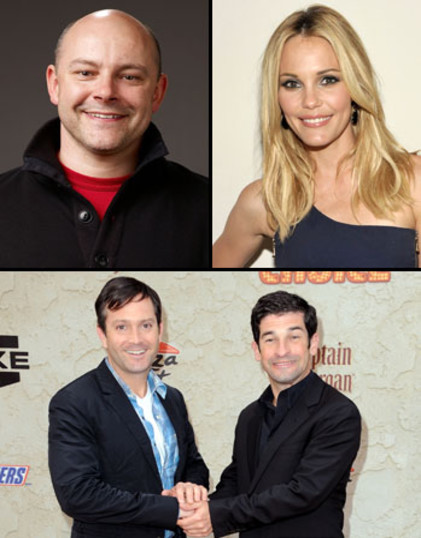 Millennium Entertainment has signed an all media rights deal (U.S. Only) of horror-comedy Hell Baby. This flick is directed Robert Ben Garant and Thomas Lennon.
Our sources say, Video on demand launch is planned for 2013 fall followed by a theaterical release 30 days later.
The plot focuses on "an expectant couple who moves into the most haunted fixer-upper in New Orleans -- a house with a demonic curse. Things soon spiral out of control and only the Vatican's elite exorcism team can save them -- or can they?"
Darko Entertainment's Sean McKittrick and Jeff Culotta, and Principato-Young's Peter Principato and Paul Young produced with Garant and Lennon. The flick was financed by Darko (only production).
Th flick also features Rob Corddry, Leslie Bibb, and Michael Ian Black.