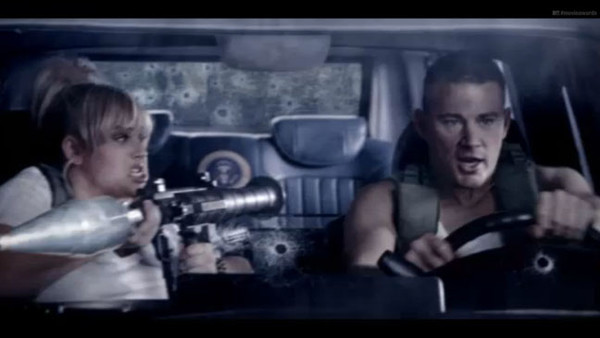 MTV is kicking into high gear with a new promo touting the MTV Movie Awards, taking place in April.
In this teaser, host Rebel Wilson and Channing Tatum endure a dangerous drive in a race against their enemy as they ready for the annual awards show. When Tatum asks Wilson to take a shot, the task proves extremely difficult with the Bridesmaids and Pitch Perfect star struggling to get a decent angle from the passenger seat.
"What are you doing?!" Tatum asks, before Wilson props herself onto Tatum's lap. Because, according to her, it's a better angle.
"Ah, yes, this is a better position," Wilson says. "They're gaining on us! Take your shirt off!"
The promo will debut Monday during MTV's 10 Spot.