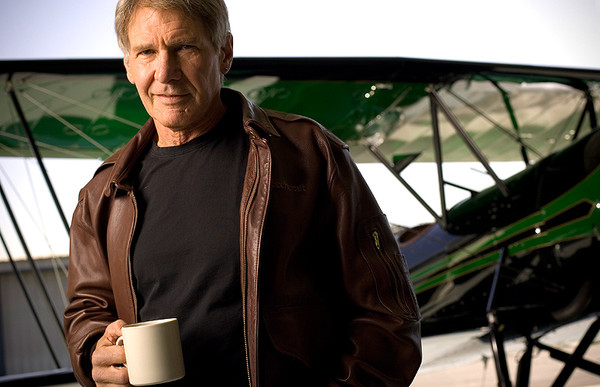 Harrison Ford will receive the CinemaCon Lifetime Achievement Award at the 2013 convention.
CinemaCon, the annual convention of theater owners, runs April 15-18 at Caesars Palace in Las Vegas. Ford will be presented with his award at the CinemaCon Big Screen Achievement Awards ceremony on April 18.
Mitch Neuhauser, CinemaCon 2013 Managing Director said,
"With a career spanning five decades, Harrison Ford has brought some of the most memorable characters of our time alive on the big screen, From Han Solo to Indiana Jones, he has showcased his innate ability to embrace and mold these remarkable roles into characters that will forever be remembered by movie lovers around the world for decades to come."
Ford's career began in 1973, when he portrayed the hot rod fanatic Bob Falfa in George Lucas' Oscar nominated film, American Graffiti.
Ford stars in several films hitting theaters in 2013. He'll star in the Jackie Robinson biopic 42, which hits the theaters on April 12 and the Relativity thriller Paranoia, hitting theaters on October 4. On Nov. 1, he can be seen in Ender's Game, where he plays a colonel in the International Military.
Ford, who will most likely reprise his role as Han Solo in the new Star Wars films, will also be appearing in the highly anticipated comedy sequel, Anchorman 2.