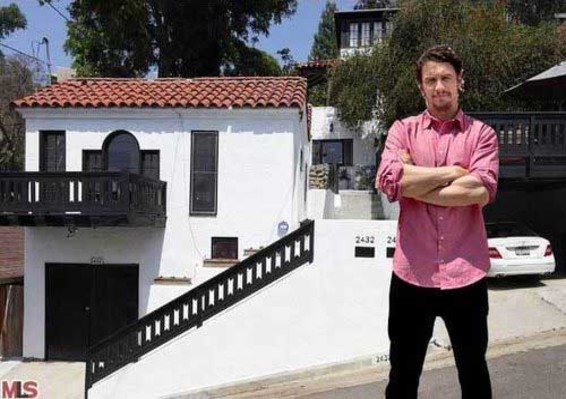 Being neighbors with a movie star can have its downsides.
A couple living next door to James Franco's Silver Lake home is complaining the Oz the Great and Powerful star is causing a ruckus by running a production company out of the property, Curbed Los Angeles reports.
The site published an anonymous letter from the couple claiming to be Franco's next door neighbors. They say they were initially excited when Franco purchased the home in August 2012, because they were fans of his performance in Milk and approved of his academic pursuits.
But their feelings have soured, with the neighbors saying Franco doesn't appear to actually be living in the home. Instead, it seems he is running a "major production company" out of the residence, with numerous people and vehicles coming and going, sometimes blocking the couple's driveway.
"This appears to be way more than just a film shoot: The property has become a production house," the neighbors write. "Crowds of people constantly stream in and out of the house and have business meetings in front of OUR house and treat us as if we are eavesdropping sycophants when we walk out our gate to our car."
Franco purchased the home for $750,000, and a report from late 2012 indicated he and his production partner Vince Jolivette were living there and had eyes on renovating it.