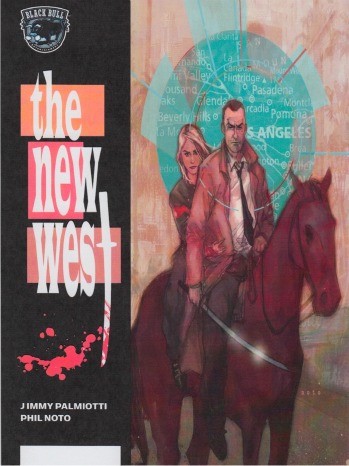 Benderspink is teaming up with Wizard Magazine founder Gareb Shamus to option the screen rights to Black Bull Media's comic book The New West.
Written by Jimmy Palmiotti and art by Phil Noto, the two-issue comic was set in a near-future Los Angeles where an electromagnetic pulse bomb has causes all technology to stop working. In this hostile environment a disgraced former LAPD detective must rescue a kidnapped mayor with only a horse and a sword.
Benderspink's Chris Bender, JC Spink and Jake Weiner will produce with Shamus.
Black Bull Entertainment was the publishing imprint of Wizard Entertainment, Shamus' empire begun in 1991 that grew to inlcude conventions, a comic and toy price guide, and a broad array of magazines that have since gone digital.
Benderspink, whose credits range from comic book adaptation A History of Violence to the in-production comedy Burt Wonderstone, recently pacted with Arcana to create a line of comics ripe for film adaptation.