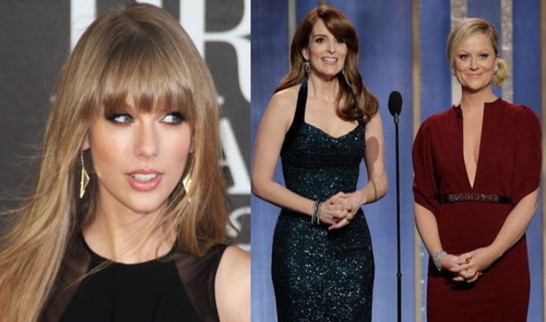 IT'S OFFICIAL! Tina Fey and Taylor Swift don't have any sense of feud among them.
How it all began:
During the Globes, Fey had joked that Swift should keep her hands off Michael J. Fox's son. Swift had just split with Harry Styles of One Direction and had a summer romance last year with Robert Kennedy Jr.'s son, Conor.
Swift in a response told Vanity Fair that there was a "special place in hell for women who don't help other women."
A paparazzi photographer asked if she thought Swift had "overreacted" to a Golden Globes joke, in which Fey lightly poked fun at the singer's dating life.
With three magical words, Fey laid the nonexistent feud to rest.
"Go f--- yourself," she told the photographer with a smile on her face. Fey repeated, "You can go f--- yourself."
Before the interaction concluded, photographer informed Fey that she was "not being nice," she replied, "get a job, dude."
Fey previously addressed Swift's remarks, telling Entertainment Tonight that it was "just a joke" and that she "did not see that one coming." Meanwhile, Fey's Globes co-host Amy Poehler told THR, "I am going to hell. But for other reasons. Mostly boring tax stuff."