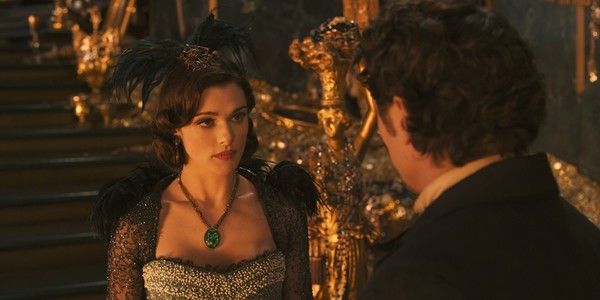 Oz's Final numbers on Monday summed up to $79.1 million as against $80.3 million (estimated earlier).
Sunday numbers and Monday's official tally often vary, since companies are only modeling what Sunday's movi-goer traffic will be.
Overseas, it grossed $69.9 million from 47 territories.
Oz was up more than 35 percent from Friday to Saturday.
Families contributed to 41 percent of the audience, while Couples made up 43 percent and teenagers made up 16 percent.
The movie audience was slightly female dominated (around 52 percent).
"The families absolutely came out, but we also did great business during the evening," said Disney distribution chief Dave Hollis. "After six weekends of decline at the box office, Oz has become a water-cooler movie and gets people back in the mood to see movies."
Around 53 percent of the domestic gross came from 3D theaters, a pleasing number considering the overall decline in 3D attendance. IMAX theaters contributed 10 percent of the 3D total, or $8.2 million. Overseas, IMAX grosses came in at $4 million, setting a March record.