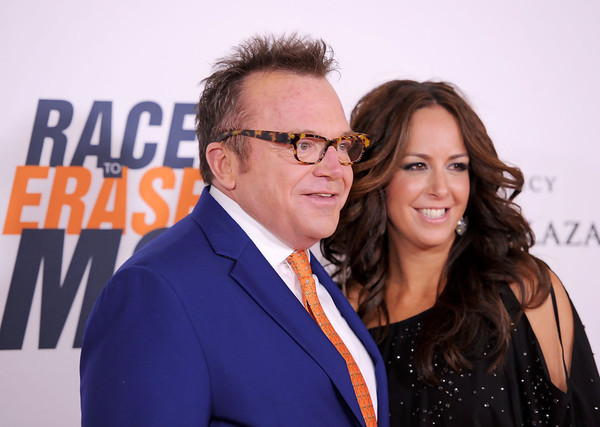 Tom Arnold finally joins the league of DAD's.
Actor-comedian, Tom Arnold, 54, and his wife Ashley Groussman, 37, welcomed their first child on Saturday.
"We are still in a bit of shock," the couple told People. "It has been a long journey and the healthy birth of our son is a miracle."
The Roseanne star also tweeted a joke about becoming a first-time father later in life, "Game Changer: Jax Copeland Arnold. 8lbs 12oz. Looking forward to being a 70 year old Little League Coach".
Tom confirmed that the couple had named the baby boy Jax Copeland Arnold.
He was born at 9.53am weighing 8lb 12oz and is 21 inches long.
Family friend and Arnold Schwarzenegger's ex wife Maria Shriver and their daughter Katherine Schwarzenegger took to twitter to congratulate the pair.
Maria tweeted: "Bravo, you guys! You'll have a blast."
Groussman is Arnold's fourth wife. Arnold, who has no previous children from his marriages to former wives Roseanne Barr, Julie Lynn Champnella and Shelby Roos -- has been candid about his struggles with infertility.
"I've tried with other people, but since there is a God we were unable to conceive. Now God said, 'This is it!'" Arnold told People in January.