'Star Trek Into Darkness' New Teaser -- No small and troll sequences; Full of KICK-ASS action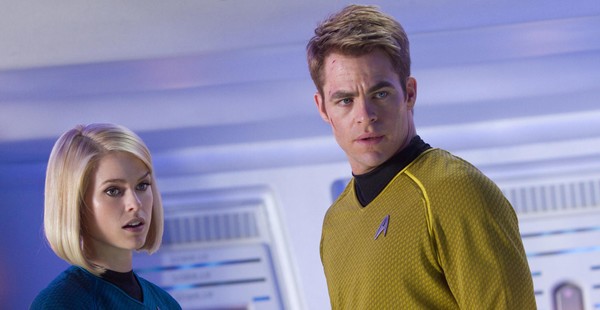 A new Star Trek series trailer released on March 9 gives us a feel of some kick-ass action as we all wanted. Unlike the previous trailers which have small and troll sequences like Captain Kirk (Chris Pine) running and jumping off a cliff into an ocean (Chase sequence) -- this one features Kirk getting lectures on breaking the rules, Benedict Cumberbatch's presumed villain delivers some glowering looks and some spaceship hijinks result in a one-liner delivered by Spock (Zachary Quinto). There's even an Enterprise warp drive scene as the teaser draws to a close.
The sci-fi release, produced by Paramount, hits U.S. theaters on May 17.
Add your comment. Join the conversation!