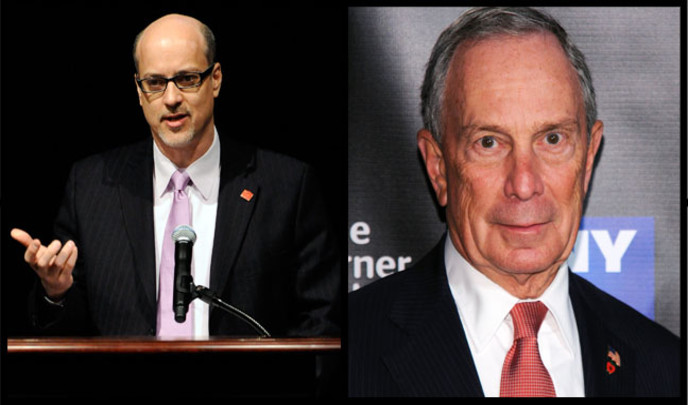 Theaters owners are delighted over a court ruling blocking Mayor Michael Bloomberg's ban on the sale of sugary drinks 16 oz. and larger in New York City.
In his decision, handed down one day before the proposed ban was take effect, Supreme Court Judge Milton Tingling said the city's health department had overstepped its authority. Bloomberg had championed the law in an effort toward controlling obesity.
The prohibition would have been a major blow for theater owners, who can see a profit of as much as 85 percent on concession sales. The New York branch of the National Association of Theatre Owners was a party to the lawsuit opposing the ban.
"We are elated with today's decision," NATO said in a statement. "This issue was never about obesity, nor about soda. This was all about power. The court rejected the mayor's attempt to unilaterally tell New Yorkers what to drink and where to drink it."
"We are pleased that the court's decision shows that serious problems like obesity cannot be addressed by the imposition of an arbitrary and porous mayoral fiat, Greater education, awareness and collaboration with all stakeholders will make a far greater impact than any unpopular and unfair executive decree."
Tingling added that the way the soda ban was pushed into law "eviscerate(s)" the separation of powers and found that "to be more troubling than sugar sweetened beverages."