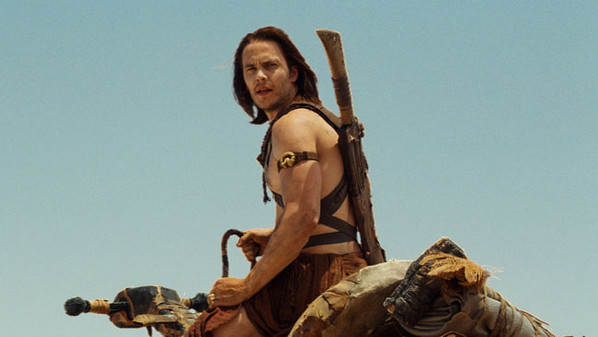 John Carter is going to the Super Bowl.
Though Taylor Kitsch does boast a background in athletics -- he previously played hockey at a high level before injuring his knee -- the actor won't be making an appearance on field. He will, however, be seen by at home viewers in a commercial for his upcoming Disney epic, John Carter.
A teaser clip for the Super Bowl ad has hit the web and prompts fans to keep a close eye out on Feb. 5. The 30-second spot slated to air during the Pats-Giants matchup will feature a code that can be entered at http://NFL.com/JohnCarter for a chance to win two tickets to the 2013 Super Bowl game. Watch the teaser below.
After much anticipation, John Carter will hit theaters on March 9 nationwide.