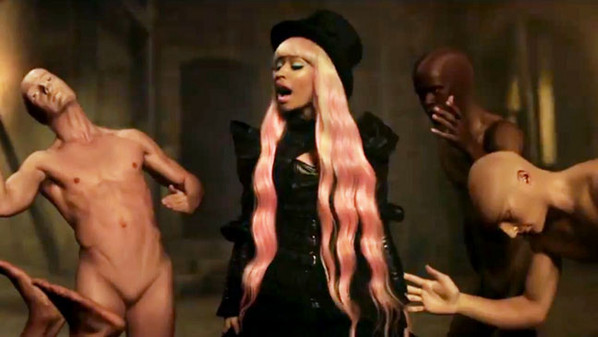 Nicki Minaj's affinity for a certain Mattel doll is no secret among fans -- whom she affectionately calls "Barbz" -- which is why the doll theme of her latest music video comes as no surprise.
The full-length clip for "Turn Me On," a collaboration between Minaj and David Guetta, hit the net on Tuesday, and shows the French DJ as a mad scientist, bringing Minaj's doll persona to life in what appears to be Victorian England. Minaj takes to the streets, only to be surrounded by a crew of crotch-less, naked Ken dolls.
The track will be featured on Guetta's upcoming fifth studio album, Nothing But the Beat, and currently sits at the No. 4 spot on Billboard's Hot 100. The collaboration isn't the first between Guetta and Minaj, as the duo previously teamed for 2011's "Where Them Girls At" featuring Flo-Rida.