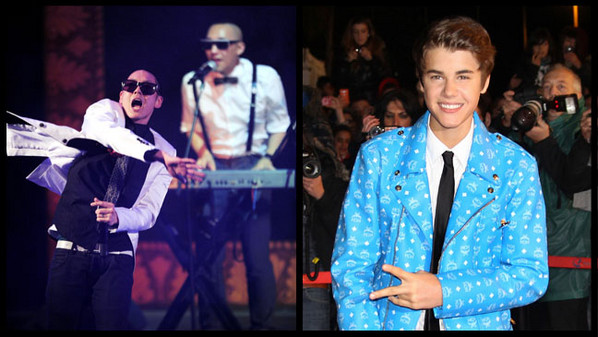 Far East Movement has enlisted the help of pop superstar Justin Bieber on their latest synth-heavy, club-ready track.
Interscope's Cherrytree Records posted the new song, titled "Live My Life," Friday on SoundCloud ahead of the Feb. 28 official release. Bieber kicks off the vocals on the four-minute track crooning, "I'm gonna live my life, no matter what we party tonight. I'm gonna live my life, I know that we gonna be alright."
From there, the LA based electro quartet -- perhaps best known for their 2010 radio smash "Like a G6" -- chime in with their signature rhymes. Bieber hops back in for the chorus.
Far East Movement has collaborated with several hit-makers since bursting onto the scene with their 2006 single "Round Round," featured on the Fast and the Furious: Tokyo Drift soundtrack. Pop singer Dev delivers the hook on "G6," while Ryan Tedder is included in their follow-up single, "Rocketeer." "If I Was You (OMG)" hit radio airwaves in 2011 featuring raps from Snoop Dogg.
Listen to the newest track below: