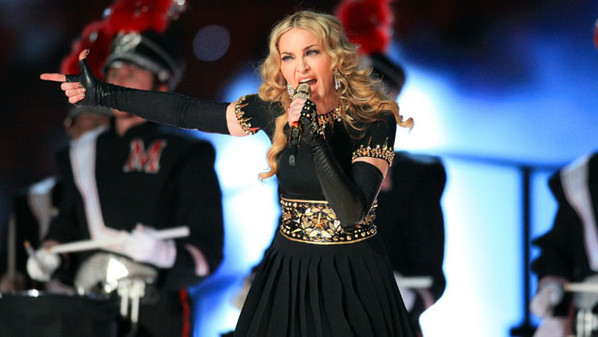 Madonna premiered her second song "Girl Gone Wild" on Monday. The new track is part of her upcoming album "MDNA." The pop icon performed her first single "Give Me All Your Luvin" at the Superbowl in February with Nicki Minaj and M.I.A.
"Girl Gone Wild" was recorded in London with producer DJ Benny Benassi, and his cousin -- Alle Benassi. The song was written by Vancouver native Jenson Vaughan.
The music video was shot in the beginning of February and it was directed by fashion photographers Mert and Marcus, who also did the artwork for her album.
The singer's fans will be familiar with the new music, since it focuses on getting back on dance floor. The track is upbeat and funky, but also comes with a bit of a darker edge compared to "Give Me All Your Luvin," which seemed to pay more of an homage to the singer's 80s roots.
The track was recently surrounded by controversy when Joe Francis -- known for his franchise with the same name -- complained about it, threatening to sue Madonna if she sang the song during her performance at the Super Bowl XLVI. After that, Madonna changed the name from "Girls Gone Wild" to "Girl Gone Wild."
The hit "Give Me All Your Luvin'," dropped on Billboard's chart last week after climbing into the Top 10 the week before.
The Material Girl's album "MDNA" will hit stores on March 26 and her massive 2012 world tour will kick off on May 29 in Israel and then will head to North America in August.
The collaborators and producers involved in her 12th studio album include: Martin Solveig and William Orbit, Demolition Crew, Alessandro "Alle" Benassi, Hardy "Indiigo" Muanza and Michael Malih.
Listen to the new single below: