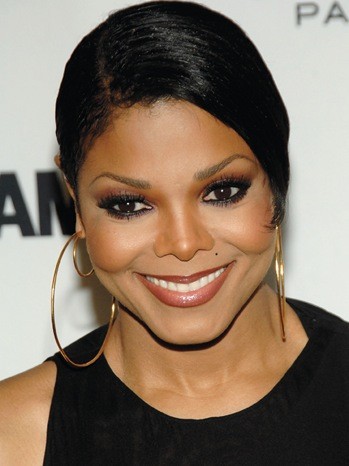 In Pic: Ben Gabbe
Could Janet Jackson be joining The X Factor?
Just one week after Funrahi broke news that Whitney Houston was under consideration for a judge's seat on the show, reports have surfaced that another pop icon is throwing her hat in the ring.
After an awkward interaction with Anderson Cooper on Thursday, in which Jackson tiptoed around the subject, sources tell Funrahi the singer has expressed interest in joining the show.
"Oh my God," the 45-year-old said on-air with a laugh. "No, I'm not a judge on The X Factor."
"You're not currently a judge on The X Factor," responded Cooper.
"No, I am not," said Jackson. "But that's all I really think I should say."
Any talks are currently in the preliminary stages, as Simon Cowell holds meetings this week with potential candidates to fill the shoes of ousted judges Paula Abdul and Nicole Scherzinger and host Steve Jones.
Another source tells Funrahi that pop bad girl Pink is high on Cowell's wish list. The singer, whose real name is Alicia Moore, has credibility, Grammy awards and sass, plus "she can take on Simon." Cowell also has acknowledged an interest in "I Kissed a Girl" singer Katy Perry, telling Extra, "I worked with Katy once. I think she would be fun because she is hard — in a good way — and she's feisty."
"She would be great," he continued. "In terms of experience, success .... brilliant."