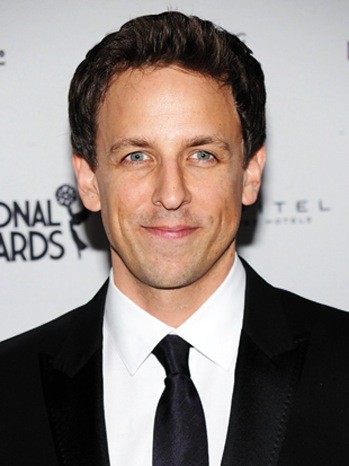 NEW YORK - Epix, the premium TV venture of Viacom, Lionsgate and MGM, said Thursday that it will be the exclusive U.S. broadcaster of Amnesty International's star-studded Secret Policeman's Ball next month.
The comedy and music event will be held at New York City's Radio City Music Hall on March 4, marking the first time the event will come to the U.S. Given Epix's focus on a younger audience, the broadcast deal is seen as helping human rights organization Amnesty drive awareness among a younger generation.
The event that puts the spotlight on freedom of speech will also be streamed online at EpixHD.com and via Epix apps on Xbox 360 and Roku. The partners said the performers scheduled for the event reach over 150 million Twitter and Facebook followers.

Amnesty previously said that performers at this year's event will include Coldplay, Jon Stewart, Stephen Colbert, Russell Brand, Mumford & Sons and Reggie Watts.
New performers added to the show include comedians Seth Meyers, Jason Sudeikis, Kristen Wiig, John Oliver, Andy Samberg, Sarah Silverman, Fred Armisen, Bill Hader, Bob Odenkirk, David Cross, Rashida Jones, Hannibal Buress and Statler & Waldorf from The Muppets. Added British comics include Noel Fielding, Micky Flanagan, Peter Serafinowicz and Jack Whitehall.

Epix said that throughout the broadcast, it will offer a second screen companion application allowing viewers to connect with performers, follow the social media conversation and learn about Amnesty.

"We are delighted to present this extraordinary lineup of music and comedy talent to our viewers," said Mark Greenberg, Epix's president and CEO. "Epix's all-access, multiplatform availability allows us to bring Amnesty International's message to a new generation."
"Amnesty International is thrilled that so many top comedians, musicians and entertainers will sound off for free speech at The Secret Policeman's Ball by using the power of speech itself to challenge and resist those who would constrain it," said Suzanne Nossel, Amnesty International USA's new executive director. "On March 4, we will stand with bloggers in Egypt, China and Azerbaijan, a writer in Cameroon, Burmese comedian Zarganar, who was sentenced to 35 years in prison for mocking his government, and countless others facing punishment for writing and saying what they think."