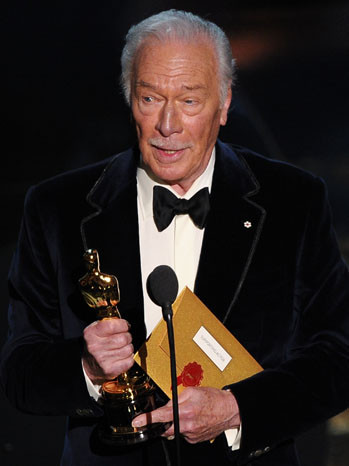 TORONTO - Canadian ratings for the 84th annual Academy Awards at 6.1 million average viewers Sunday night virtuallly matched last year's audience (6.13 million), but peaked at 7.03 million viewers when Christopher Plummer came on stage to accept his first Oscar for best supporting actor.
This year's BBM Canada tally was still short of the 6.6 million record Canadian average viewership for the 1998 Academy Awards, when Shakespeare in Love took top honors.
Still, Billy Crystal's return to the Oscars sat well with young Canadians, according to BBM Canada data.
The biggest audience growth for CTV's telecast Sunday night was in the A18-34 demo, which was up 8 percent year-on-year.
The Academy Awards became CTV's second-most watched broadcast of the year, after Super Bowl XLVI pulled in 7.3 million average viewers.