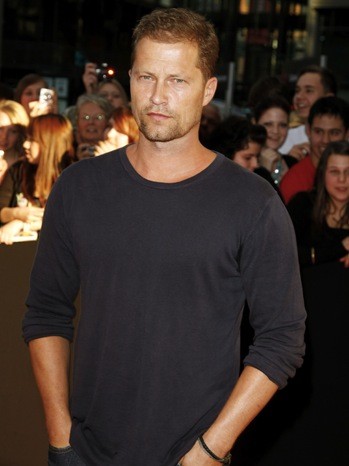 BERLIN - German star Til Schweiger will make his English language debut as a director with The Guardians, an adaptation of the German-language action movie he is currently shooting in Berlin. Schweiger plans to begin shooting the English version of the action drama early next year.
Schweiger co-wrote, directs and stars in The Guardians alongside his daughter Luna Schweiger. The plot of the German original film follows an orphan girl who witnesses a murder. Schweiger's character Max Fischer takes on the task of protecting her until she can testify in court.
Schweiger is producing the $10 million (€7.5 million) Guardians through his Barefoot Films shingle together with Warner Bros. in Germany, which will release the film there this September.
Warner Bros. Germany is also believed to be circling the English language version of Guardians, which Schweiger will direct but not star in. Schweiger told Funrahi he plans to cast his daughter Luna in the same role in the English remake but the rest of the cast will be American or international actors. After meeting Billy Bob Thornton at the Berlin film festival this week, Schweiger showed him some footage of the German Guardians and offered Thornton the role of Fischer's friend Rudi in the remake. Moritz Bleibtreu plays the part in the original.
Schweiger is an established director in Germany, in addition to being the country's biggest star. His last film, the romantic comedy Kokowaah, grossed $43 million locally. But Guardians is a risky move for Schweiger. It will be his first-ever action film - a genre with a spotty track record in Germany.
After wrapping The Guardians in April, Schweiger will begin shooting Kokowaah 2 - also for Warner Bros - for a Feb. 2013 release.
The multi-hyphanate isn't neglecting his international acting career either. Schweiger, who appeared in Quentin Tarrantino's Inglourious Basterds, had a supporting role in McG's comedy actioner This Means War starring Tom Hardy and Resse Witherspoon and Gary Marshall's ensemble romcom New Year's Eve. Schweiger next appears alongside Mickey Rourke and Jeffery Dean Morgan in the crime thriller The Courier from Paradise Now director Hany Abu-Assad.