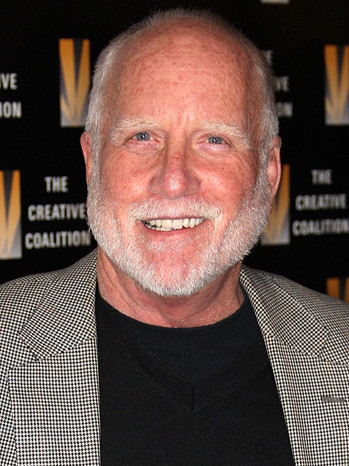 Beverly Hills - On Oscar night, the hot new stars may be on stage at the Hollywood & Highland or at Vanity Fair's party, but for the sheer number of stars from the past and present, it is hard to beat Norby Walters' annual Night of 100 Stars viewing party at the Beverly Hills Hotel.
So where better to ask the question that is really on many minds as the Academy Awards bring up the rear of months of awards campaigning, awards-related parties and the many awards shows themselves: Do we really need all these awards shows?
That's the question we put to many of the stars at this year's 22nd Annual gala dinner, viewing party and celebration. Some answers are straight from the heart, others tongue-in-cheek but they all reveal the conflicts even among those on the receiving end of all that gold.
Those who answered the questions are listed in alphabetical order.
RICHARD BERGI (Karl Mayer on Desperate Housewives) - You know, I don't think there can be enough. It's kind of gilding a lily. But we like to see all the lily's gilded. Are there too many award shows. It depends on your perspective. I was always a little opposed to awards because in and of itself, getting it out there is enough of a reward. And getting the job, just doing it, is enough. Growing up in sports I always thought let's leave the competition in sports. So you're asking someone who is ambivalent about the whole concept.
BRUCE DAVISON (Wilhelm Van Schlage on General Hospital, David in Longtime Companion) - What else are we going to do with ourselves. Take our kids to school? It seems like there is one a week. But it's like a high school reunion coming here. It's like meeting up with the old poker buddies. It gives us an excuse to get together. Where else can those of us who just don't get nominated come out and put on a tie and act like a little boy and eat some chocolate?
THEODORE BIKEL (Zoltan Karpathy in My Fair Lady) - I only pay attention to the Golden Globes and the Oscars. I know there are a couple of others but I am hard pressed to tell you what they are. One of them was yesterday. Yes there are too many. It's too much. Everybody wants to get on the band wagon as a predictor of the Oscars and sometimes it works and sometimes it doesn't.
BRUCE BOXLEITNER (Alan Bradley in Tron Legacy, Captain John Sheridan on Babylon Five) - It's an excuse for us to be social with one another, like tonight. I've been invited for 18 years to this thing. This is the first time I've made. It's great. I'm seeing people I haven't seen in years. I've worked with so many of these folks. So to me this is kind of like a high school reunion. And there are a lot of people I recognize that I have never gotten to meet before. The truth is Hollywood is a social town. In the end it's all good natured. When you're working in this industry you rarely to you get to see everybody. Then you make relationships with somebody for a while. Then suddenly it's over and you don't see them again. So this is a good way to catch up.
RICHARD DREYFUSS (Matt Hooper in Jaws, Dr. Leo Marvin in What About Bob) - Yes! There are too many! You can throw a rock in any direction and hit an awards show. It cheapens the whole idea. There should be fewer, like limiting it to the Oscars. They should be doing this in a completely different way. They've repeated the same bad presentation for 55 or 60 years and they should be doing something completely different. How can you fix it? You have to take over the Academy board, but I'm too busy.
ANN JEFFREYS (Duchess of York in Richard The Third 2008) - There are much too many award shows. You know it sort of takes the bloom off of it. The Oscars are number one, Golden Globes are number two. Having too many takes away the spontaneity. With the Oscars (as Academy members) we're not supposed to tell anyone how we voted. But everybody knows who is going to win anyway. I do think there are much too many of them. And if you know that one is going to win, it might influence the voting as well.
MARTIN LANDAU (Bela Lugosi in Ed Wood) - There are too many. But what else do we have to do? It's self-congratulatory I must say, but there are still a couple of open dates on my calendar. I'm looking around to see if I can fill them with some awards like, you know, the best sweeper, the best TV repair man. There's room for more awards. We just don't acknowledge certain people You have to look at people's shoes when you watch a movie. Some of those shoes are better made than others and better repaired. We have to acknowledge those people (who made the shoes). But Hollywood is sort of a closed shop. It's the same awards all the time. We need many more awards. There are too many open dates. How about craft services. Without those guys, the cast and crew would starve. They would become anemic. It would have a very direct effect n the industry so I just think we have to look deeply here at who were not honoring. There's many more. I could go on ad nauseum about this subject because it's very dear to my heart. I realize' I have too many open dates in awards season. There's no excuse for that. I'd like to fill them all so I have something in my calendar every day.
KEN LERNER (Ray in The Fabulous Baker Boys) - No, I think it's really great for people to get together and salute the good work. When people do good work it should be acknowledged. Critics say there are too many but let me ask you something? If there was awards for critics would they not want 7,000 award shows for the best critics. I think they would.
MICHAEL LERNER (studio head Jack Lipnick in Barton Fink) - Yes, there are too many. When I was nominated, they said you are nominated, and you are happy. The year I was nom for Barton Fink, I lost to Jack Palance and that was like a career award to Jack Palance, very deserved. I was great in Barton fink. I was great. So you go to all these award shows. The Independent Spirits. The Golden Globes. The Editors. It's crazy isn't it?
GARRY MARSHALL (director, The Princess Diaries, Valentine's Day, as an actor Stan Lansing on Murphy Brown, author of the upcoming book, Happy Days In Hollywood) - Well, somebody's got to do it, so they might as well honor themselves. They do it well. And it's always nice. You see they have all these gowns. They don't have any place to wear them. They all win awards for playing druggies, or bad guys or something, but they don't get to wear nice clothes. So you've got to wear them some time. Why not wear it at the Oscars?
CHRISTOPHER MCDONALD (Tommy Jefferson on Harry's Law) - We make jokes about how many award shows there. Next will be the makeup show award or the costume show award. But they already exist. Are there too many? Yeah probably but you know what? It's that one time of the year we do this. We bust it 60, 80 hours a week so we can slap each other on the back and say 'good work man,' so I think it's great. But the season is way too long. I think three months is too much. If we could condense it into like three weeks that would be alright.
ALAN THICKE (Dr. Jason Seaver on Growing Pains) - I don't think there are enough award shows because I haven't gotten an award yet, so clearly we're one award show short. The Alan Thicke Lifetime Achievement Award is still pending. There would not be this many award shows if the business wasn't supporting it, if the sponsorships and the ratings were not there. As soon as there's no support, it's gone. There is award fatigue. The one award show I was promoting in my Huffington Post column was the Oscar cosmetic surgery award - for the best dermal abrasion by an actor just coming out of rehab.
DEE WALLACE (Mary, the mom, in E.T. The Extra Terrestrial) - I don't think there can ever be too many award shows. People love them. We love to celebrate great things. We love to celebrate joy. We love to celebrate a job well done and we love to touch each other with the love. So why not? What would I say to the critics who say there are too many? Get over it.
PATRICK WARBURTON (Jeff Bingham on Rules of Engagement) - I think there's only two award shows a year worth watching. Of course the Grammys. That's a real show, real performances. It's amazing. And then I think the Academy Awards. I'm not really too terribly interested in any of the other ones. But actors are damaged goods. We need to know we did a good job, the validation, to be told by our peers.
JOHN O'HURLEY (host Family Feud, 2006-2010; Dancing With the Stars, 2005-2007) - We're all about patting each other on the back. Self-aggrandizement is really part of the industry. You do it and then you get awarded for it. Are there too many. I don't know. Probably. This is part of marketing and it always will be.
FRED WILLARD (Chuck in For Your Consideration, Frank Dunphy on Modern Family) - Yes there are too many. It's not just acting awards. There's the country music awards, so many others. I think (the Oscars) are like the World Series. Everyone around the world wants to watch this to see who is going to win. The rest are all kind of wrapped in together and you are confused as to who won what. The spirit awards. The Directors, the Producers awards. But it's fun being here at this event. I have only been to one Academy Award show when I was in Wall-E and they won. But I have more fun here seeing people I know. So don't ask me which ones to cut out. If there are too many, people will stop watching them.
ROBERT WUHL (Marty Lee Dreiwitz in Bull Durham, HBO's Assume The Position With Mr. Wuhl) - Are there too many award shows. That's a fair question. There's a lot of award shows. It's unfortunate that the Oscars fall late. That's what it comes down to because everybody jumps the gun on them. I can understand why they have the others. Why shouldn't this industry, whether it's the Grammys or the Golden Globes, the SAG awards, whatever... Listen people want to see these things. That's what it comes down to. People watch these shows. They bitch about the ratings going down but it's still bigger than most things that are on TV, so it's like anything else. If people are going to watch it, you are going to keep feeding the beast. Right?