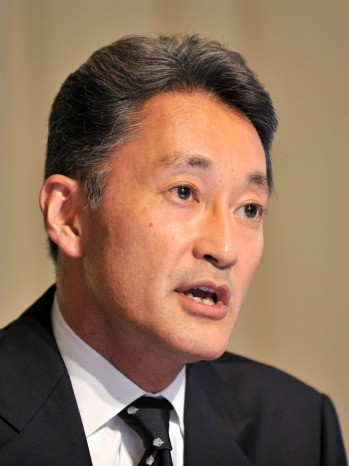 TOKYO - Sony announced net losses of 159 billion yen ($2.04 billion) for its fiscal third quarter, Oct.-Dec. 2011, with total sales down 17.4 percent versus the same period in 2010, to 1.8 trillion yen ($23 billion).

The end of year period should have been the company's best quarter, but floods in Thailand in Oct., where the company does significant manufacturing, the continuing strong yen and weakening global demand, all took their toll.

The conglomerate, which Wednesday announced Kazuo Hirai would replace Sir Howard Stringer as CEO and president in April, recorded net income of 72.3 billion yen for the same quarter in 2010.
Sony Pictures managed to increase sales by 7.7 percent to $2.06 billion, but profits from the division fell by 85 percent to $9 million, which the company attributed to higher marketing costs due to a large slate of theatrical releases. The underperformance of Arthur Christmas was cited as a drag on earnings, while higher revenues from U.S. and Indian networks contributed to revenues.

"Consumer products & services" - the television, consumer electronics and games division under the leadership of CEO-in-waiting Hirai - saw a fall in sales of 24.4 percent to $12.77 billion and red ink of over $1 billion dollars after recording a profit in the previous corresponding quarter.