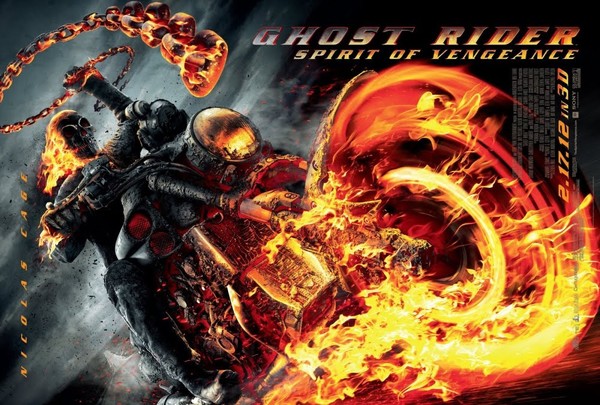 Sony Pictures has been sued by a stuntman who suffered life-threatening injuries after he was lit on fire and jumped a lake on a motorcycle as a promotional stunt for the DVD release of the 2011 film Ghost Rider: Spirit of Vengance.
In a lawsuit filed Friday in Los Angeles Superior Court and obtained by Funrahi, stuntman Michael Gaboff (known as "Crazy Mike") claims Sony, producers Break Media and Next Point, Inc. were negligent in the execution of a stunt that left Gaboff with a broken back, collapsed lungs and second-degree burns. The incident took place in April 2012 in connection with the film's DVD release and was videotaped (watch it here in a Good Morning America segment that aired after the crash).
Read the complaint here
The stunt "involved the intentional lighting on fire of the body of Mike Gaboff while at the same time having Mike Gaboff ride a motorcycle that was to jump over a body of water while on fire," the lawsuit alleges.
Gaboff says he raised the especially dangerous nature of the stunt with producers but they "consciously chose to proceed with the dangerous activity with a conscious disregard of the safety of those observing the activity," the suit adds. Gaboff claims his injuries resulted in $1 million in medical bills.
A Sony rep declined to comment, but at the time of the incident, Break Media issued a statement to ABC News saying "[Gaboff was hired] as an independent third party and was fully responsible for the design and execution of the stunt. Any claims to the contrary are false."
The suit, filed by attorneys at the Los Angeles firms Greene Briollet & Wheeler and Balaban & Spielberger firms, seeks unspecified damages on causes of action for negligence, peculiar risk, ultrahazardous activity and breach of contract.
Good Morning America segment that aired after the crash: