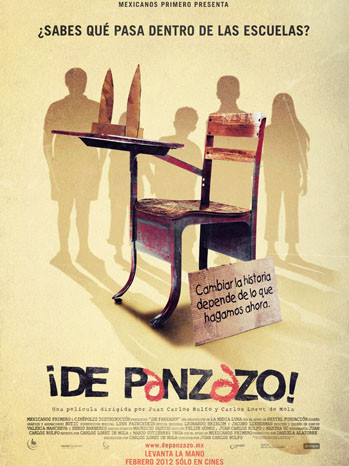 MEXICO CITY -- The Mexican film De Panzazo raked in $870,000 on its opening weekend and pulled off an impressive feat for a locally-produced documentary: it outperformed several Oscar contenders.
Directed by Juan Carlos Rulfo (Those Who Remain) and narrated by Televisa news anchor Carlos Loret de Mola, the Michael Moore-style De Panzazo (literally translated as "barely passing") denounces Mexico's education system and its flawed teachers union.
Opening on 200-plus screens Friday, the film went on over the weekend to beat out Academy Award winner The Artist and best picture nominee Extremely Loud & Incredibly Close. Additionally, De Panzazo topped Mexico's charts in per theater average.
Distributor/exhibitor Cinepolis released De Panzazo. Cinepolis' previously release, Presunto Culpable (Presumed Guilty), was Mexico's highest grossing documentary of all time, doing about $6 million in sales. The documentary genre gets little commercial play in Mexico, making it truly rare for a box office hit to come along.