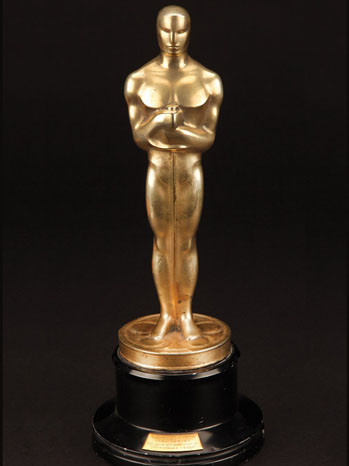 The final Oscar ballots of 2012 are officially in the mail.
The Academy announced on Wednesday, Feb. 1 that ballots had been mailed to all 5,783 voting members for completion. Voters have until Tuesday, Feb. 21 to return the ballots to PricewaterhouseCoopers for submission - any received after the deadline will not be counted.
Votes will be tabulated with the winners' names placed in sealed envelopes for the Sunday, Feb. 26 broadcast, where the winners' in 19 Awards categories will be announced live on ABC.
As is tradition, the 2012 ceremony will take place at the famed Kodak Theatre in Hollywood. As part of The Eastman Kodak Co.'s bankruptcy filing, the company recently requested to get out of its naming contract for the Hollywood & Highland-located theater, meaning it could soon be out of the Oscars picture altogether. The CIM Group, which owns the complex, has begun negotiations to keep the ceremony at the same location -- sans the Kodak name -- beyond 2013.