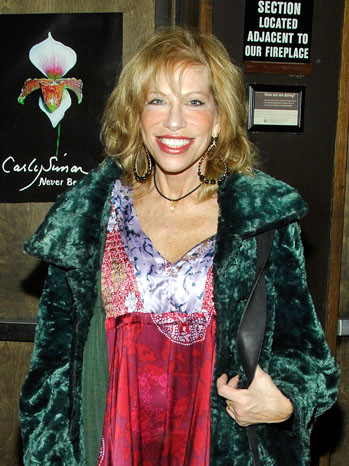 Carly Simon will receive the ASCAP Founders Award during the performing rights organization's 29th annual Pop Music Awards on April 18.
The singer-songwriter will be honored at an invitation-only gala at the Renaissance Hollywood Hotel in Los Angeles that will also award the songwriters and publishers of ASCAP's most performed pop songs of 2011.
The ASCAP Founders Award honors songwriters who have made exceptional contributions to music, inspiring and influencing their fellow music creators. Past recipients include Ashford & Simpson, Burt Bacharach & Hal David, Alan & Marilyn Bergman, Jackson Browne, Elvis Costello, Tom Waits, Neil Young and others.
"Carly Simon has always poured her heart and soul into her songwriting, and in the process she has helped re-write the rule book on what popular music can achieve and how it can profoundly change people's lives," ASCAP president and chairman Paul Williams said.