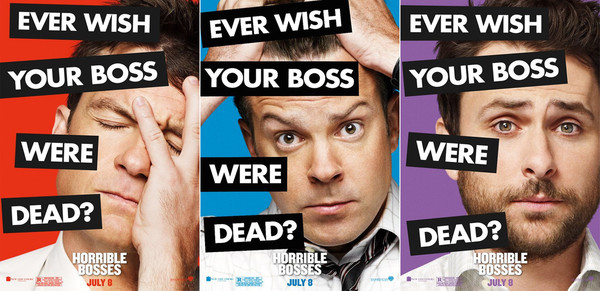 Ta-da!!! They're back! A Sequel to 2011 hit-comedy 'Horrible Bosses' is on the way.
THR reports that New Line has already finished closing in on the deals to bring back the old employees [We mean the starcast] to haunt the Horrible Bosses again!!!
It is apparent that after the astounding success of Horrible Bosses in 2011, New Line desperately needed a sequel -- although the premise didn't promise a sequel.
Jamie Foxx is in talks with New Line and is likely to return to his role as murder consultant.
With the most of the previous cast returning to the floor, The sequel will have new set of bosses and as is there's always room for spicy cameos.
Horrible Bosses (2011) Budget and Gross
Production Budget: $35 Million (excluding marketing costs)
Domestic Gross: $117 Million
Worldwide Gross: $209 Million
The sequel is set to go on floor late summer which will be directed by Seth Gordon and produced by Brett Ratner and Jay Stern and executve produced by John Cheng.
Will the sequel stand up to its hype? or Will it be a cash-grab stunt by New Line -- Only time will tell...
Jennifer Aniston -- Are you listening?? there's room for spicy cameos!!! and we all want you back!