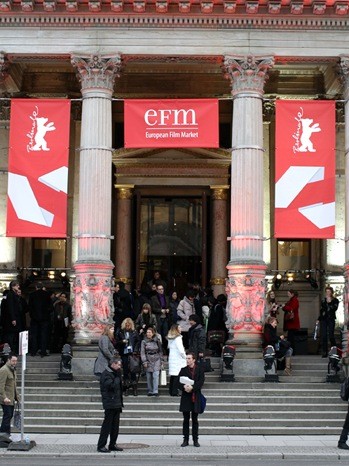 Craig Lahiff's Aussie thriller Swerve, starring Jason Clarke, Emma Booth and David Lyons, has mapped out trips to the U.S. and U.K. in deals struck by British sales house Moviehouse Entertainment.
Cohen Media coralled U.S. rights to the project, while British indie distributor High Fliers secured the title for the U.K.
The film opens with a man driving cross-country who witnesses a head-on collision between two cars that leaves only one beautiful woman survivor in a big rush to get away from the accident scene and a big bag of money. The pair unite, and a story of drugs, money, guns and suspicion ensues.
The Lahiff-directed movie, which he also wrote, counts Travis McMahon and Vince Colosimo in its cast. The movie's producer, Helen Leake, retains Australian and New Zealand rights to the movie, which shot in Australia.
Moviehouse Entertainment founders Gary Phillips and Mark Vennis sealed the deals with Gary Rubin for the Cohen Media Group. Rubin took it to Cohen Media owner Charles Cohen who subsequently attended its screening at The Hamptons Film Festival.
Moviehouse is touting the movie to buyers during the EFM and sold it to High Fliers with the company's Duncan Stripp signing along the dotted line.
"Swerve is an accomplished and entertaining film noir with unexpected twists and turns," said Cohen Media Group chairman and CEO Charles S. Cohen. "The production and casting is spot on in this well directed and shot Australian feature."