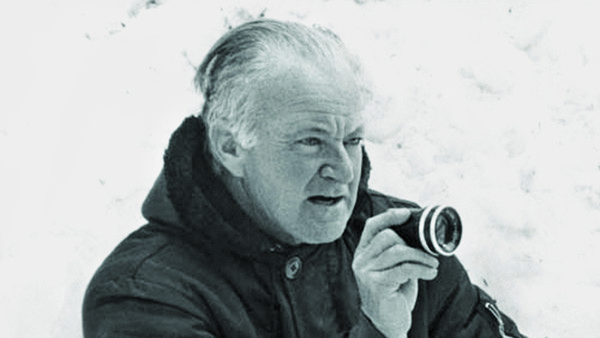 Micky Moore (Michael D. Moore), a child actor, a top-notch second-unit director, a disciple of director Cecil B. DeMille and a action king -- man behind many of the iconic action sequences of Indiana Jones saga, has died at 98.
Moore died on March 4 of congestive heart failure at his home in Malibu, Los Angeles Times reports.
What the industry said about moore:
"Micky Moore was exceptional... He was confident behind the camera and knew when to speak up to make things better," -- George Lucas' foreword to Moore's book My Magic Carpet Ride of Films (2009)
Moore was the preferred choice when it came to choosing a second-unit director for any movie weighing heavily on action sequences. So much so that, when producer George Lucas, director Steven Spielberg needed a second-unit director for Raiders of the Lost Ark (1981), Moore was their first choice.
Moore suggested that the truck-chase scene in Raiders which we all now remember as the one of the iconic chase sequences could be improved by moving it from a desert to narrow tree-lined streets to give it context. Lucas wrote describing the result, "speak for themselves."
Career of Micky Moore:
Moore worked in silent films as a child artist with stars such as Mary Pickford and Gloria Swanson -- one of his roles was as the 16th president's son Willie in The Dramatic Life of Abraham Lincoln (1924) -- and with DeMille. When Moore's acting career didn't work well, Cecil B. DeMille got him a job in the prop department at Paramount. Moore was undoubtedly one of diamonds in the paramount's crown.
Moore's work as second-unit or assistant director (most of the work was on action sequences):
The Paleface (1948)
The Great Gatsby (1949)
The War of the Worlds (1953)
The Ten Commandments (1956) by Cecil B. DeMille
Gunfight at the O.K. Corral (1957)
King Creole (1958)
Blue Hawaii (1961)
The Carpetbaggers (1964)
Rooster Cogburn (1975)
The Electric Horseman (1979)
Never Say Never Again (1983)
102 Dalmatians (2000) -- His Last Movie
Moore's work as lead director:
Paradise, Hawaiian Style (1966) by Elvis Presley
The Fastest Guitar Alive (1967)
Kill a Dragon (1967)
TV series: Please Don't Eat the Daisies, Hondo, Bonanza and Spielberg's Amazing Stories.
Moore's Family:
Moore's wife, Laurice Lillian Abdo-Moore, also a Paramount employee; she worked for the studio for more than 50 years. Abdo-Moore, served as a personal assistant to producer Howard W. Koch Sr. for more than three decades. She died at the age of 87 in 2011.
Moore's brother, Patrick appeared in dozens of silent pictures, including DeMille's 1923 version of The Ten Commandments, and he also worked at Paramount behind the scenes. He died at age of 91 in 2004.