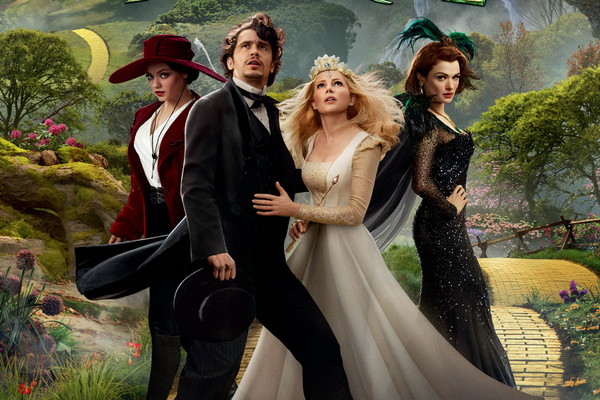 Disney's Fantasy Adventure Oz the Great and Powerful directed by Sam Raimi is expected to gross nett worth of $75 million Plus in North America alone as it topped Firday's chart with $24.1 Million.
However, Team at Disney has placed their expectations at a more humble spot, as they expect it to be in the range of $69 Million to $74 Million.
Whether this film surges or dips will be dependant on the weekends (friday through sunday) -- family moviegoers...
Oz the Great and Powerful is Disney's third best franchise with The Hunger Games and Alice in Wonderland being the other two.
'Oz the Great and Powerful' Budget
Production Cost: $215 Million
Worldwide Marketing: $85 Million
Total Cost to Disney: $300 Million
Jack and the Giant Slayer fell flat 67% on its second friday to $2.5 Million from previous week's cumulative of $33 Million.
The film is expected to gross $10 million in this weekend putting its 10-day cumulative to $44 Million.
This weekend's another release Dead Man Down seems to be in a demilitarized zone at the moment as it was too dull on its maiden friday with only $1.8 Million debuted at No. 3 on the Daily Chart.
Weekend business for the movie could be in the range of $4 Million to $5 Million.