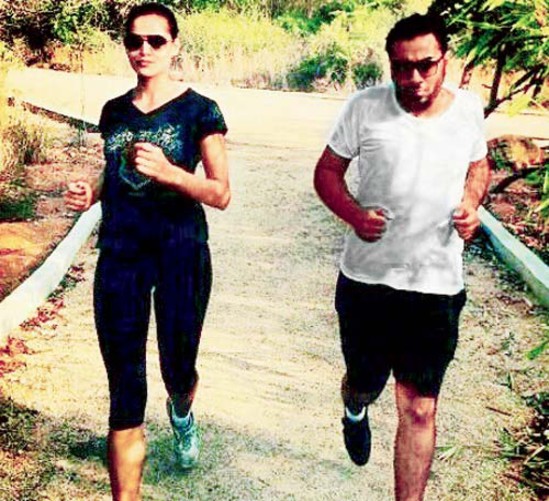 The model-turned-actress has been learning sword fighting and horse riding as preparation for her role.
A source says, "Apart from her training, Nathalia has also been going for jogs regularly on the sets in Hyderabad where the shoot is currently on. Her manager Sumit Vaswani often accompanies her.
She challenged him to lose weight which he readily accepted. Nathalia and Sumit have been jogging at least 10 kilometers every day and Sumit has already shed the kilos."
Says Nathalia, "Besides the gym, the body needs fresh air and walking outdoors is refreshing. My manager lost around three and a half kilos in four days by jogging and balancing his meal intake."
Adds Sumit, "With a little push to my mind and body, it worked out very well. It feels good to lose weight and I will continue with this routine even when I am back to Mumbai."