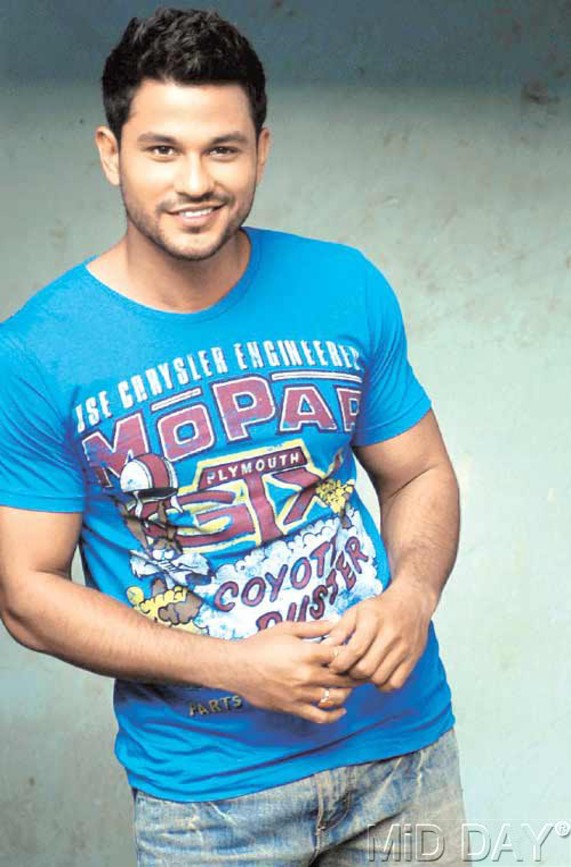 Pic/Satyajit Desai
Child actors rarely make a successful transition as adults. However, Kunal Khemu is adamant on proving this adage wrong. The actor, who hails from a family that has more to do with theatre and parallel cinema, feels he knows now what it takes to make it in the commercial ambit.
Thrilled about his upcoming zombie-comedy film, the 29-year-old is as frank as they come. In a candid chat, Kunal talks about the past, the present and the future...
Being a former child star, how different are things for you now as an actor?
I just got lucky to be in brilliant films like Hum Hain Rahi Pyar Ke, Bhai and Raja Hindustani. And of course, Zakhm. I never took myself seriously as a child actor. Besides, there were like three or four kids back then. Now, I take myself a lot more seriously as an actor.
What are your general criteria for a script?
If I like the character offered, then I see who is making the film and whether the director will be able to do justice to what he's promising me. And lastly, I look for the producer because there's no point in putting in all the efforts for a film that doesn't get a proper release.
When a film fails, how responsible do you consider yourself?
While working in a film, you put in your everything, so you're already doing your job. Other than that, you can only promote it wholeheartedly which I do no matter what. And despite all these attempts, if a film fails, then there's little one can do.
Do you face insecurities?
Not really. I don't feel like I've arrived so there's no scope for insecurities as such. I just feel happy doing what I'm doing. And those who have arrived, they have to keep arriving again and again. There's a constant demand for numbers -- with R 100 crore club and all happening -- in the industry. To me, that's a scary place to be. I've seen extreme happiness as well as hopeless void in my short career so that has only made me wiser.
How is Saif Ali Khan as a producer and actor?
He decided to produce this film when nobody else -- and I mean it -- was ready to make this rom-com film. Not only that, he also agreed to star in it, thus raising the value of the whole project. He's a very instinctive guy, funny and cool to work with.
Lastly, your comments on the controversy surrounding your film's poster?
I genuinely feel it's ridiculous. The whole idea of statutory warning is, in most cases, purely an act of formality. Aren't we mature enough to decide for ourselves what is healthy and what isn't? A film is supposed to be a film, right?