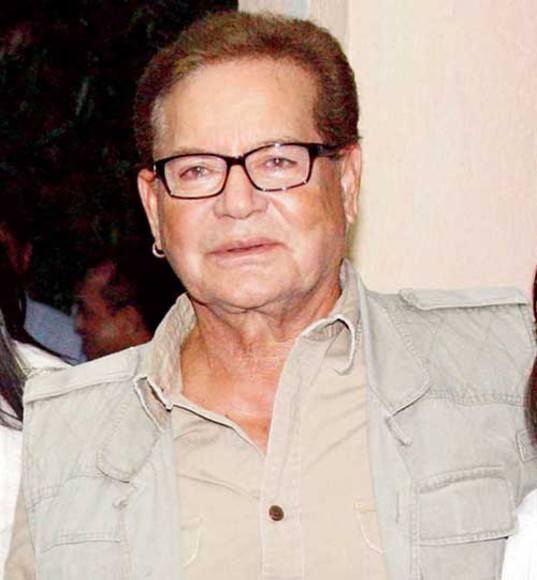 He may have penned several yesteryear Bollywood hits as well as acted as a sounding board for scriptwriters.
Now Salim Khan takes on a new role as a guide for the Siddarth Kumar Tewary's small screen epic Mahabharat which will air on a Hindi entertainment channel. His superstar son Salman Khan has hosted reality shows on TV, Salim has preferred the mythological route.
Says a source, "Salim Khan is available as and when needed for his valuable inputs as a creative person and writer. He is said to be appreciative of the subject and doesn't want any undue limelight with regards to the project. He is said to be fond of both epics the Mahabharat as well as the Ramayan."
Adds the source, "Salim Khan got involved with the project a few months ago. He is like a guide and recommended a friend Jay Prakash Choksey to get involved in the project as he himself could not provide the needed time."
A permanent set of the show is set up in Umargaon in Gujarat but the unit has also shot in Kashmir. Veteran designer Bhanu Athaiya is the costume designer for the show which is likely to air after the ongoing Indian Premier League season ends.
The Mahabharat line up
Arav Choudhary - Bheeshm Pitamah
Shaheer Sheikh - Arjun Ratan
Rajput- Amba Puneet Issar - Parshuram
Sayantani Ghosh - Satyavati
Sameer Dharmadhikari - Shantanu