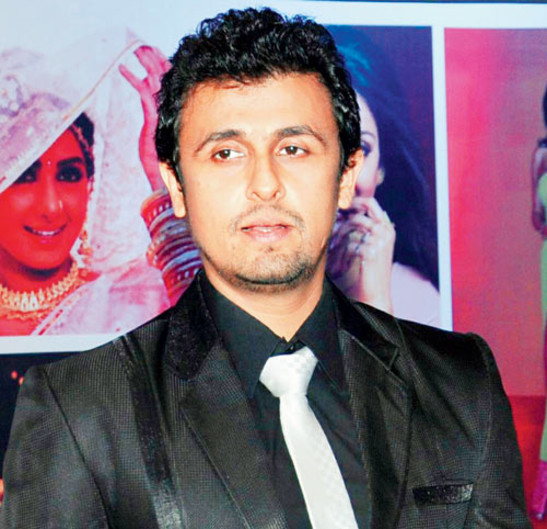 The late star Dev Anand had once said that without Koishore Kumar's singing capabilities he wouldn't have achieved the kind of success he had. Ironically, in the special title song of Bombay Talkies, which commemorates the 100 years of Indian cinema, the names of the singers are not even mentioned!
The special song of Bombay Talkies which stars Shah Rukh Khan, Aamir Khan and several other leading stars, has some of the most renowned playback singers like Udit Narayan, Sonu Nigam, Kumar Sanu, Alka Yagnik, SB Balasubramanium, Sunidhi Chauhan, Shaan, Shreya Ghoshal, Sukhwinder Singh, Shilpa Rao and Mohit Chauhan. But unfortunately the CD has neither the mention of any of their names, nor are they part of the video. The album credit simply chooses to credit it to 'various singers'
Sonu Nigam says, "I have no issue except that we all sang free of charge out of our own free will for that song, not to be called 'Various Singers' in the credits. Just mentioning all our names, would have made us feel that our gesture in goodwill was appreciated. I'm sure it's not asking for too much. is it?"
He adds, "Also, if they had given the credits, it would have added value to the song, as each singer has his or her own fan following." Shilpa Rao, however, chose to be magnanimous about it. She says,"Yes, I'm aware that there are no names mentioned but it's ok. We are celebrating 100 years of cinema and being a part of it is enough."
Other singers were not available for comment.