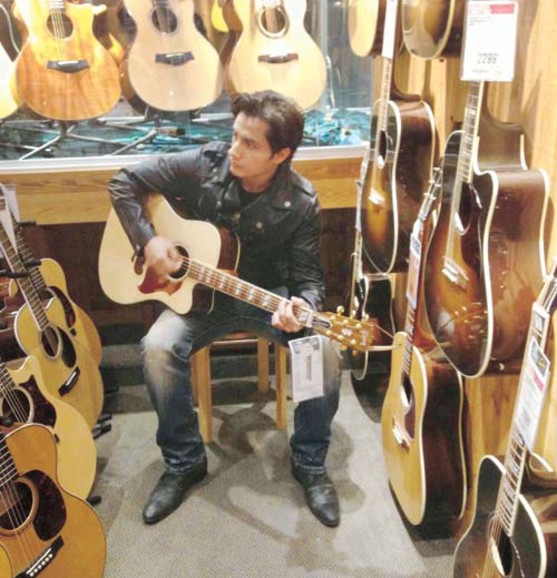 The singer-turned-actor recently spotted a vintage guitar and could not resist adding it to his collection.
A source says, "He does not mind spending lakhs of rupees on his music instruments. He has bought expensive vintage guitars as well as microphones. He stores all his music stuff in his studio and does not allow anyone to touch his instruments.
Ali says, "I am not too big on spending on clothes, cars, expensive rings or watches. But I can't help myself when it comes to my studio gear. Vintage guitars are my weakness."