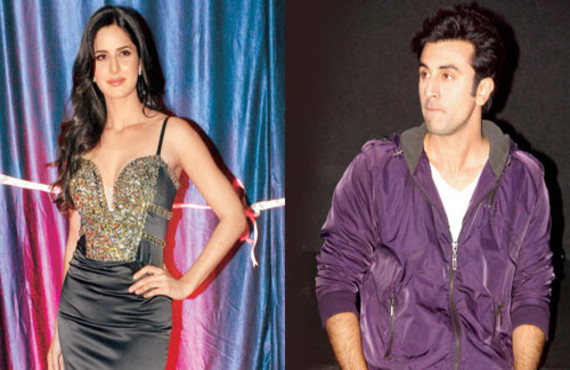 He's a dashing star alright, but looks like Ranbir Kapoor is out to prove that in more ways than one. On Monday night, the Kapoor boy was obviously in a mood to show off his new baby -- a brand new white Mercedes Benz, G class SUV to his favourite girl Katrina Kaif.
He offered to take her for a spin too, but what could have been a cosy little ride in a new car, ended up being a near disaster. Ranbir apparently took his new car off to Film City where he was shooting for a commercial. On his way back, he offered to drop Kat, who was also shooting in Film City.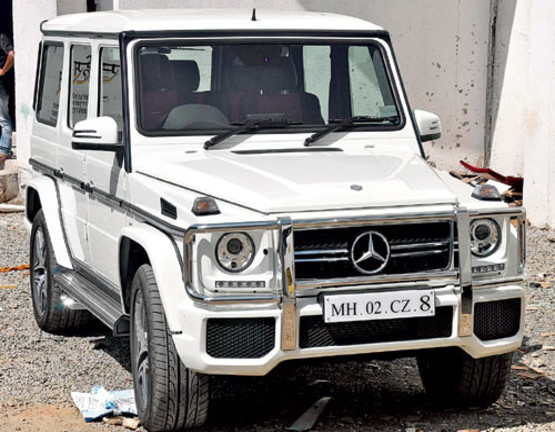 Once in Pali Hill, Bandra, the couple apparently were so caught up in conversation that they didn't realise that in the vicinity, that very night, Imran Khan was hosting a party to celebrate his maamujaan Aamir Khan's Qayamat Se Qayamat Tak completing 25 years. And there were hordes of cameramen stationed outside Imran's house! Once Ranbir realised that they might be caught on camera, he apparently panicked and speeded up and almost ended up colliding with a car coming from the opposite direction.
According to an eyewitness, thankfully the other car was not being driven fast. "Katrina was sitting in the passenger's seat and when Ranbir spotted the media outside Imran's house, he pushed the accelerator to avoid being photographed. He was driving on a steep slope and in panic he almost collided into a car towards his SUV. Ranbir was a bit shaken but he continued driving and then they went to his house."
Looks like Ranbir likes to spend most of his money on cars. A few months back he had taken Sanjay Leela Bhansali for a spin in another new car. And not so long ago, it was his mother Neetu Kapoor who was the lucky one to get driven by him in a new Audi. What is interesting is all of Ranbir's cars come with number 8 and the new Mercedes SUV that he has bought costs a cool R 1 crore 40 lakh. Ranbir was not available for comment.
Ranbir's mean machines
Range Rover sport
Audi G63
AMG R8 Audi (sports car)