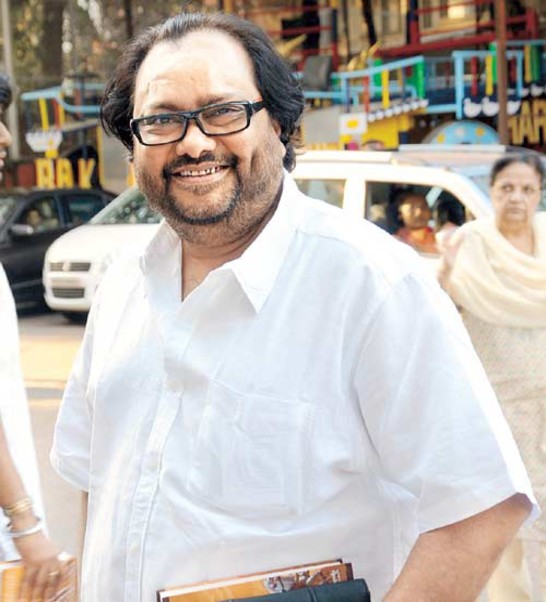 Over cups of green tea, Ismail Darbar takes time out from his busy schedule at the recording studio for Subhash Ghai's upcoming movie. The music composer talks about returning to film music after eight years, his personal life and the controversies that surround him.
You are giving music after eight years, how did this project happen?
The first time when Subhash Ghai called me I became very emotional. Dil ko mere baat lag gayi aur bahut dil se duwayien nikli. I was not in touch with him and after eight years he called me to give music for his movie. I felt the Almighty has sent someone from above to help me.
Devdas was a huge success, yet you gave music for only one movie after that. Why?
Yes, Devdas was a huge hit. Eight months later I signed Subhash Ghai's Kisna. The number eight plays an important part in my life, which I don't understand, ha ha! I tried calling a few people in between but when they didn't revert I stopped calling them. It depends on my mood also. I am not egoistic but I have a certain attitude. People in the industry thought I have a lot of ego. The struggle I did also was with dignity. But yes, I am short-tempered.
You had a fall out with Sanjay Leela Bhansali, but you were seen at his birthday bash this year?
Sanjay and I share a Tom and Jerry relationship. Even when we did not record the first song... from that time we have been fighting. We fight and don't talk for months and then whenever we meet, we meet as if nothing ever happened. This time also it was the same. I refused 28 films to do Devdas! I got a lot of offers at that time which I refused.
What did you do in these eight years? I did reality shows which became a hit. People gave me a lot of respect from across the globe. I was part of a Bigg Boss also, which was the need of the hour. I had to run the house so I went in Big Boss. I was to direct a movie also but it didn't kick off.
You were surrounded by several controversies in the last few years. Do you think your name was misused?
I have still not understood how it happened. My case is still going on. I will keep on fighting till the time I am alive. I was a mentor and people called me bhagwan aur phir unhi logon ne mujhey shaitaan bola.. But till when will they run? I am sure one day the Almighty will support me. I will not spare them! They will have to apologise to me. I still get so upset when I think about it. My family also got dragged into it. But the only good thing Almighty blessed me with in these eight years was my wife and a son. I did not have work but I was very satisfied within because I am blessed with a good family.
What are your kids doing now?
I have four children from my first wife and one from my second wife. One son is an instructor at Shaimak Davar's dance academy, the other is assisting Subhash Ghai, two of my daughters are studying and my youngest son is also studying in grade 2. He also sings and is learning to play the piano.