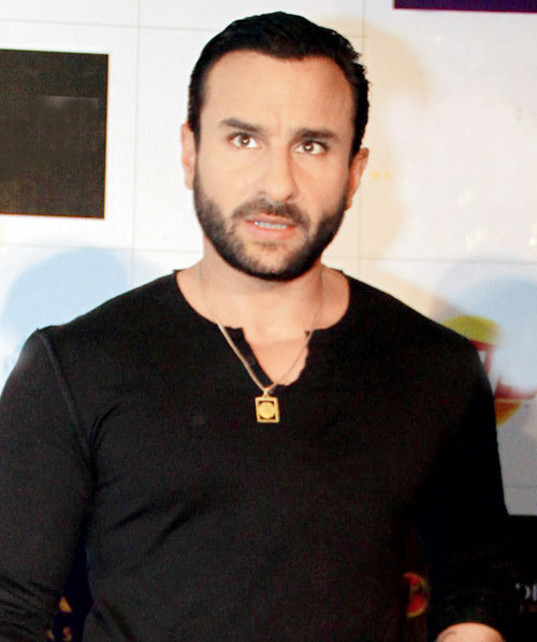 Insider's view: Saif Ali Khan Actor
If one looks at the kaleidoscope of luminaries in our history of Indian cinema, one feels admiration and awe at the achievement. I have lived a prince, and all that I have achieved I can honestly credit to the Indian film industry.
We could make a great story from our 100 years of Indian cinema as we've had some phenomenal personalities like Guru Dutt, Dev Anand, Shammi Kapoor, Dilip Kumar and Amitabh Bachchan. Films like Kaagaz ke phool, Pakeezah, Sholay, Jewel thief, 3 Idiots are my favourites to name a few.
But let's just not treat the completion of 100 years of Indian cinema as a mere number; we need to introspect because I think we are still a little regressive in our thoughts. I don't think we have taken the mantle forward with honesty from our ancestors. I am sure the celebrations will be done to death, but we should understand that we have a responsibility to fulfill.
The first step should be to drop the 'Bollywood' tag. Why should we be happy with something that sounds like Hollywood! The people we are trying to reach cannot even speak English, so let's just be the best we can be!
Some tremendous developments have happened in the world of cinema in the past few years, but we still need to achieve practical milestones. We have phenomenal talent, but few directors and fewer writers. In a county of billions, we talk about 100 crores when we should be talking about 700-800 crores. I think we should cater to countries like Morocco, Iran and Iraq, which we don't. There is still a lot to be achieved. I look forward to the new talent coming in, when the first-borns will be directors and writers, and when the legacy of our masters from the past will be taken forward with sincerity.
-- As told to Asira Tarannum (Mid-Day)