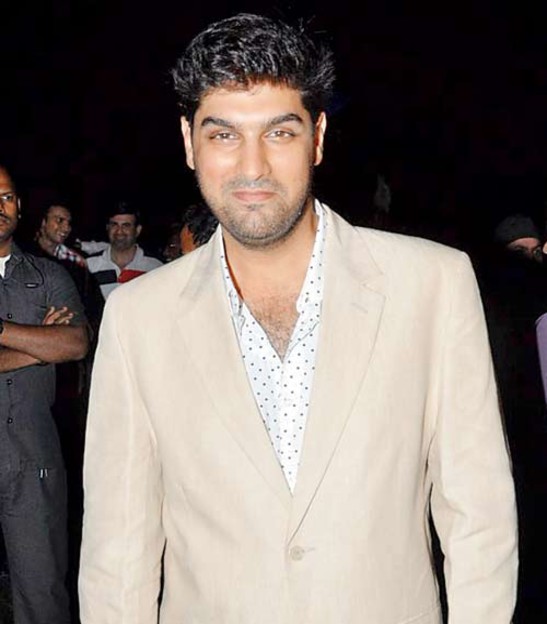 Although few recognised him as the Delhi Belly actor, thanks to his shaven looks, Kunal Roy Kapoor has had a good outing with 'Nautanki Saala!' recently. Over a cup of coffee and cookies, the actor discusses his dinner table talk with the Kapurs, his family and on giving up photography.
After 'Nautanki Saala!', what's next? I am hoping to start a movie in July called Kala Ghoda directed by Aditya Bhattacharya. It's a dark comedy and I play a cop. It starts in July. I also have a small role in Ayan Mukherji's 'Yeh Jawaani Hai Deewani'. Then I have a movie with Vir Das, which may release by the end of this year.
Any plans to direct? I have a project, which I am working on. I have a producer on board now and we are in the process of casting but I don't want to talk too much about it right now. It's a comedy set in Mumbai. I'm hoping to start that by the end of the year but it all depends on the cast.
With your elder brother (Siddharth) as a producer and younger one as actor (Aditya) and now an actress sister-in-law (Vidya Balan), your family seems to be fully filmi. How's the atmosphere over the dinner table when the Kapurs sit together? Well we talk about cinema too much. The dinner or lunch table chats are always about who is doing what project, what interesting scripts have come along. Not in any great detail but generally it's a lot of film talk and it's fun. But we also do talk about the kids, I have two and Vidya's got a lovely niece and nephew, so we talk about all sort of things about kids.
Do you and Aditya take advice from Siddharth? Yes we do take advice from him time to time. Siddharth is always encouraging us to do whatever project comes, he is like 'pick it up do it'. But Aditya and I are very analytical and sceptical of whom we are working with, of what the story and script is. But we take our own decisions and we respect that about each other.
You were an assistant photographer with Boman? How often do you pick the camera now? Yes I was, now I only pick up the camera to click pictures of my kids or my dog or something like that. I don't use it for commercial purposes, which is sad in some ways. I mean I wasn't great as a photographer but it's something, that's half done. It's not a career that I was settled in, I was just about feeling confident as a photographer when other things started happening and I stopped it. But who knows? If my film career goes drastically down then I might have to pick up the camera again. Never say never (Laughs)
Tell me something about your family? We didn't know you had children. Ummm, I have been married for seven years or eight, I am losing count. And I have been with my wife for 10 years before that. So we have been together for 18 years now, which is a sizeable percentage of my age. I have two kids and a dog. My daughter Shazia is three and son Zahaan is two and they are in play school. My wife Shayonti is an interior designer and is studying to be a ceramic artistE. She is currently in Pondicherry with the kids. </p