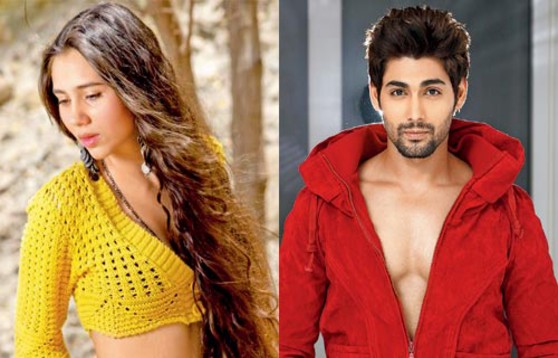 After a bitter separation, ex-flames Sasha Agha and Ruslaan Mumtaz will now be clashing at the box office as well! Salma Agha's daughter's big screen debut Aurangzeb releases on May 17 -- the same date on which Ruslaan's film ironically titled I Don't Luv You releases.
The two youngsters were involved in a lot of acrimony when apparently an MMS of Sasha was leaked, where she was seen kissing a guy. Ruslaan immediately cut off all his ties with Sasha while she blamed Ruslaan for the controversy and leaking the MMS to the media for publicity.
Says a source, "Though both of them prefer not to talk about the past, the clash of the release dates is yet again bringing to the limelight their past."
Adds the source, "It could be a ploy to garner publicity or maybe it was coincidental. But for Sasha who makes her first Bollywood outing in the Arjun Kapoor starrer, it is yet again a time to have her ex guy's name being dragged with hers!"