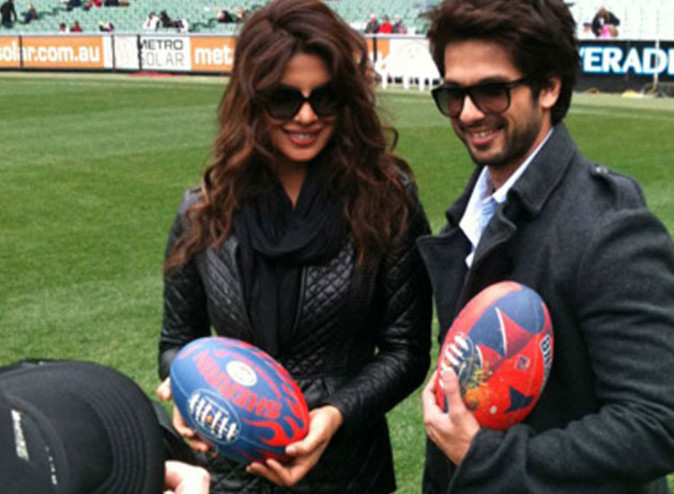 It appears that after Shahid Kapoor and Priyanka Chopra's relationship has gone kaput, the owners of a coffee brand, that features both the actors, have decided not to renew their contract.
Sources say that the one-time couple have been shown the door and have been replaced by former on-screen couple Imran Khan and Anushka Sharma. A source close to the brand says, "The brand honchos had pitted Shahid and PC against Karan Johar and Deepika Padukone who endorse a rival beverage brand.
As both the actors were rumoured to be dating, the brand roped them in as a 'couple'." However, Shahid and PC are no longer a couple now. Sources say their contract too has expired.
The source adds, "After much brainstorming, Anushka and Imran's names were finalised. Both of them have already shot for the ad. They shot for a magazine cover last year and even did a film together." Some couple caper!