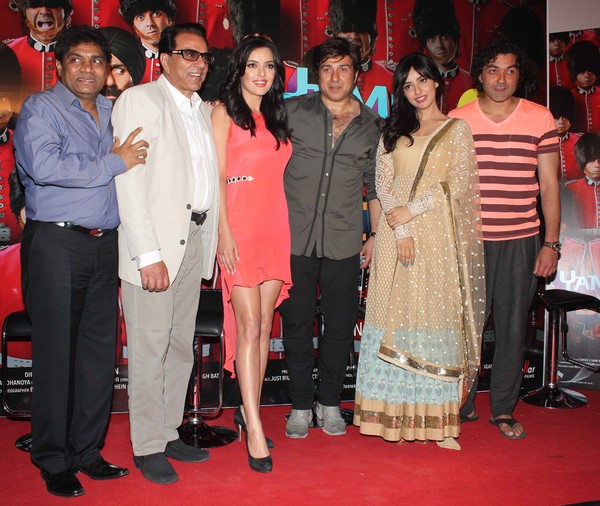 Veteran actor Dharmendra at the Trailer launch of "Yamla Pagla Deewana 2" said, that he intends to add another tentpole in the 'Yamla Pagla Deewana' Franchise.
"I think we will make the third part. I hope people like the series," the 77-year old said at the theatrical launch of the film on Thursday, March 28, 2013.
"Yamla Pagla Deewana 2" is the sequel to 2011 fun film "Yamla Pagla Deewana" and stars the three Deols - Dharmendra and his two sons Sunny and Bobby.
Samir Karnik-directed "Yamla Pagla Deewana" came in 2011 and did some brisk business at the box office, which inspired the Deols to go for part two.
Dharmendra says sequels have "become the norm of the industry today".
"People like a film, it becomes a brand and they accept it," he added.
Part two has been directed by Sangeeth Sivan and Dharmendra said: "We have made a good film. When you will watch it, you will feel that it is better than the first one."
However, he clarified that it is not a continuation of the original.
"Only my character and Sunny and Bobby's character are the same, everything else is new," he said.
"Yamal Pagla Deewana 2" is slated to release on June 7, 2013.