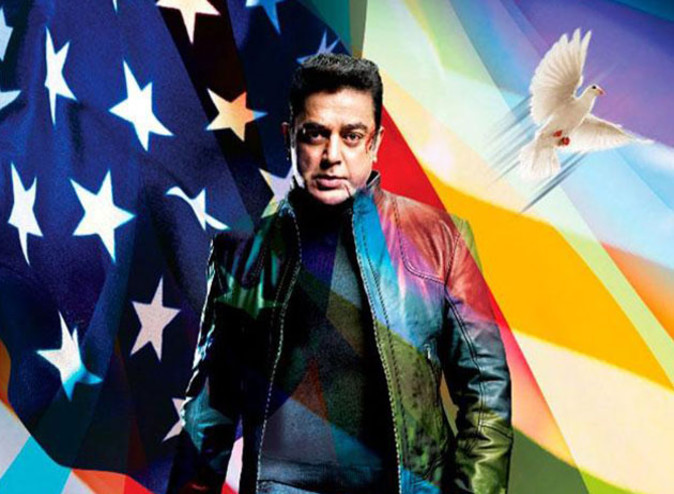 Kamal Haasan has recovered from the volley of controversies surrounding 'Vishwaroop' / 'Vishwaroopam'. He is all set to begin work on the sequel which would again be a Hindi-Tamil bi-lingual with the same cast.
We can immediately reveal that the sequel will be shot in Jordan and would go back deep into the personal history of the protagonist Vishwanath played by Kamal Haasan.
Apparently there will be a mother-son story this time which would be central to the plot.
Revealing vital details from the sequel Kamal Haasan says, "This time the emotional quotient would be a lot higher than in the first film. In 'Vishwaroop' we had the ladies in the first half-hour. And then we lost them. It became too much a bang-bang boys' thing... So yes, there will be a mother-son angle to the story."
Kamal Haasan also reveals that there would be a very strong romantic element in the plot.
We can also tell you that the main villain this time instead of Rahul Bose, would be played by Jaideep Ahlawat who played one of the secondary antagonists in the first film.
Says Kamal Haasan, "I've already started on the pre-production. And in fact we have already shot 15 percent of the film. These are the war sequences in the sequel that we couldn't afford to shoot all over again."
Kamal Haasan feels shooting the sequel would be far easier than shooting the first film. "All the main actors already have the script. And the rhythm of narration has already been established. All we need to do is get into the groove again," says Kamal Haasan.
The first part of Vishwaroop made enough profits to fund and fuel the sequel.
"I am relieved to say that I can continue doing what I love doing. Making movies."