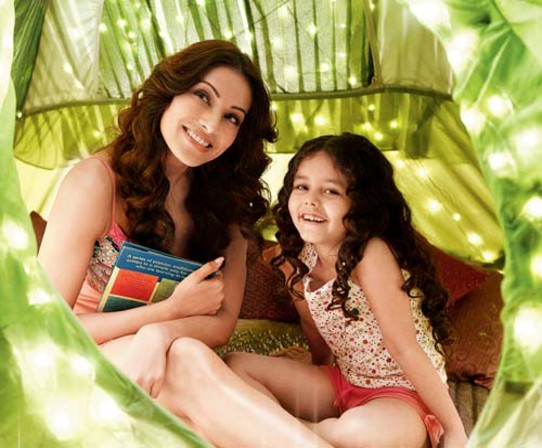 "She (Doyel) was very attached to me. She would be with me, sit with me and eat with me. It's tough to be a mom, but it'll be the best feeling. The film taught me that the best thing a woman can have is a child," she said in a group interview.
"Aatma" has been a fantastic experience for Bipasha, who was last seen in "Race 2" and "Raaz 3".
"It has evolved me more as a human being. There are very few roles which help you form a connect. 'Aatma' helps you understand the value of parental attachments," she said.
"It also makes you understand that sometimes we stay in a relationship in the name of love, children and society. But is it really worth it to be in an abusive relationship?"
Directed by Suparn Verma, the horror thriller also stars Nawazuddin Siddiqui. This is the first time Bipasha has shared screen space with the actor, known for giving excellent performances in "Gangs of Wasseypur" and "Kahaani".
"Nawaz and I have a give and take relationship. We both don't like to do more than three takes. We both like to do full scenes in one go and not bit by bit. We used to plan it out, rehearse and do a master. Very rarely actors in India want to do that," she said.
The actress really liked him in Sujoy Ghosh directed thriller "Kahaani".
"If you put all my co-stars together, Nawaz is by far the best. I saw 'Kahaani' when there was no hype around it. I asked Sujoy at that time who the bad cop was (in the film)? I only remembered him in the film. So when Suparn told me, I said go for it," she said.
Every scene with Nawazuddin has been "amazing", said the actress and added: "There was good energy on the set."
For her, the film is much more than a horror film.
"It is a well-rounded human drama. So it is not just a horror film. I don't like it when people look down on horror films. This film has so much more in terms of content than any other horror films made so far," she said.