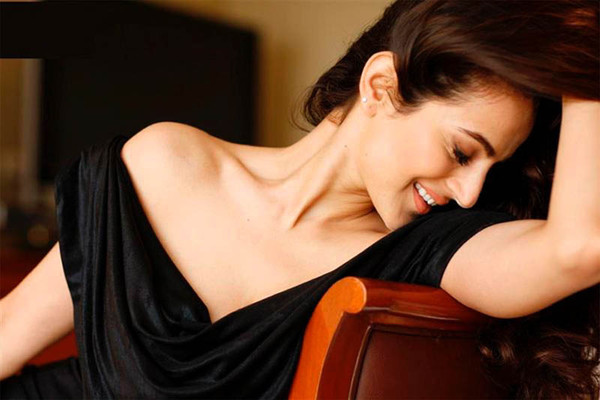 This year, one more Indian face will be at Cannes. Ameesha Patel will be walking the red carpet at the Cannes film festival on May 22 for her upcoming film Shortcut Romeo. A private screening will be attended by celebrities from all over the world at the festival.
The actress began 2013 with a cameo in Race 2 and later with her own home production and cast announcement. She is now excited and all charged up with the promotions of her next release Shortcut Romeo that hits the screen on June 21.
Ameesha is very excited with this development as their film will get recognition worldwide. She is looking forward to see the film get an opportunity of such a grand scale.
The event will include a red carpet walk, private screening and interactions with media from all over the world. The director and producer of the film Susi Ganeshan will accompany the team.
Post the screening at the Cannes Film Festival, the team will head straight to London and New York for back-to-back promotions.
Actress Pooja Gupta who is the parallel lead in the film Shortcut Romeo opposite Neil Nitin Mukesh will be joining the team. "Pooja has been a very sweet girl to work with and of course Neil is a gem and above all it was a wonderful experience with our director and producer Susi Ganeshan," adds Ameesha
But the news is that Neil Nitin Mukesh will not be attending the festival as he is busy with some other commitments back home. "I am already feeling very sad, his absence will be missed for sure," says Ameesha.
Apart from the Cannes, London and New York visits, Susi Ganeshan has already planned a grand premiere at Dubai on June 19 before the release date.
Whereas the June month has been dedicated to India completely where the crew will go all out for the promotional activities of the film. Ameesha and Pooja will be seen together promoting the film which sure will be exciting for the audiences and media too.
Ameesha says, "All I can say is touchwood I have been the only actress who has three of the biggest blockbusters in three different genres till date. Be it a love story with Kaho Na Pyaar Hai or an action film with Gadar or suspense thriller with Humraaz. No records have been broken in either of these genres till date with solo actress in the lead.
I am also very happy as this year a multi-cast film Race 2 till date is the highest grosser of 2013 up till now and I'm very grateful that now with this new milestone I'm taking a step further to Cannes where we will be showcasing our film Shortcut Romeo. I'm very grateful to God and hope our fans love and appreciate our hard work."