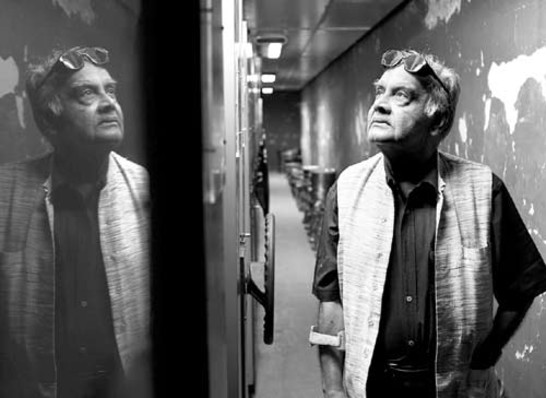 PK Nair
Appropriately enough, it coincides with Indian cinema's completion of 100 years.
Shot entirely on film with 11 DOPs, the documentary is a tribute to Nair, who built the National Film Archive of India can by can in a country where the archiving of cinema is considered unimportant.
Shivendra Singh Dungarpur
"Thanks to him, the Archive still has nine precious films of the 1700 silent films made in India. This figure is abysmally low, but if it weren't for him, we would be having nothing to show for our cinema preceding the talkies era. Also, because of his relentless endeavour, Dadasaheb Phalke has a place in history today," adds director Shivendra Singh Dungarpur.
So far, the film has won two National Awards and has travelled to 24 international film festivals. "It's a vindication of all the efforts we've put in all these years. Watching a documentary such as this at a niche event is one thing and getting a commercial release is something else. The scope of reaching out to more and more people increases exponentially," sums up the debutant filmmaker.