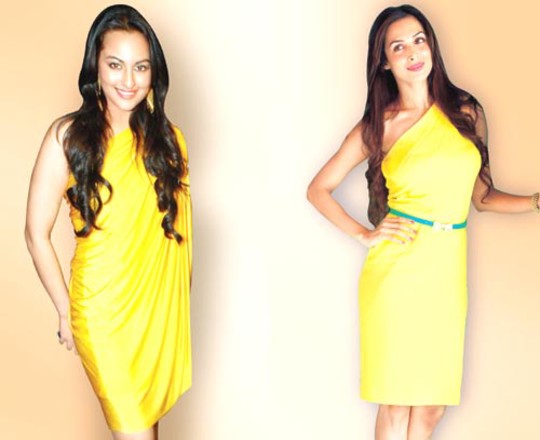 Rajjo has stepped into Munni's shoes! Sonakshi Sinha recently bagged a new endorsement deal for a hair colour. For the past several years, the brand's face was Malaika Arora Khan. Considering the rapport that Sona has with the Khan-daan, it has come as a surprise to see her stepping into Malaika's turf.
Says a source, "Malaika had been the face of the product for an extremely long time. But it seems the makers were keen on a new face. Their decision to rope in Sonakshi instead came as a surprise as she has not exactly made a big mark in the ad world, rumoured to be due to her size issues."
Adds the source, "The makers felt Sonakshi represented the contemporary Indian woman more, as a result they did not renew the contract with Malaika. Given Sona's equation with both Salman who launched her in B-Town as well as Malaika's hubby Arbaaz who directed her in Dabangg 2, people are wondering how she agreed to be a replacement for Malaika."
Sona recently even put up her snapshot on her micro-blogging site sporting a new hair colour to announce to her fans about her deal. The actress however always maintains that she does not consider it as a replacement but just filling in the empty space.