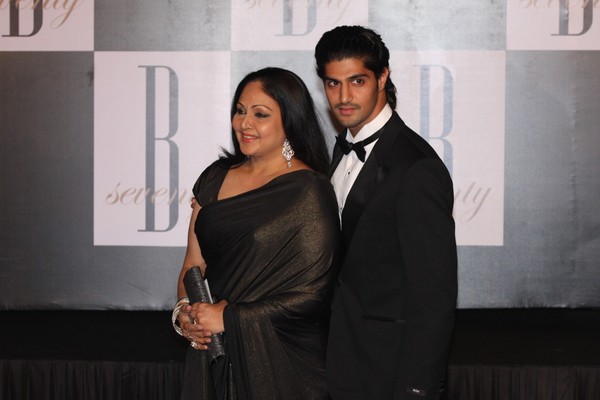 In Pic (L-R): Rati Agnihotri with son Tanuj Virwani
Rati Agnihotri's son Tanuj Virwani has signed a three-film contract with a big production banner, even before his first film hits the theaters.
Tanuj's debut film Luv U Soniyo (2013), directed by Joe Rajan, is still two months away from release.
A source says, "The production house that has signed Tanuj found immense potential in him. Luv U Soniyo has been bought by a major corporate house and a grand release and promotional campaign is being planned around that. Meanwhile Eros is busy planning their films with him and announcements will be made soon."
The official spokesperson of the production house confirming the news, said, "Yes, we have signed a deal with Tanuj but it is too early to speak about the films."
Joe Rajan says, "I am extremely happy for Tanuj. He is a talented boy and he deserves all the success."