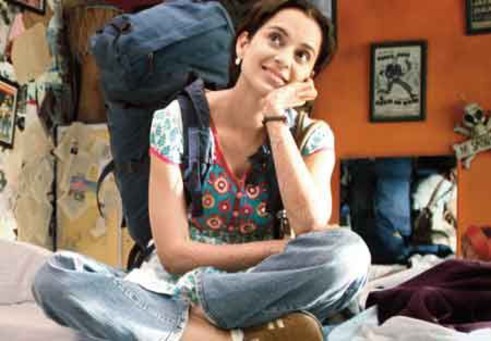 In Pic: Kangna Ranaut in "Queen" Movie
Vikas Bahl's upcoming flick "Queen" (Rumored title) starring Kangna Ranaut has been shot in 140 locations across three countries -- India, France and Holland.
The script apparently demanded shooting at these locations.
The film is produced by Anurag Kashyap, who feels it was as difficult to shoot as Gangs of Wasseypur.
The spokesperson of the film maintains, "As it is a different love story it was creatively challenging to add a different angle to the film at different locations."